Math Team starts off season successfully with win against Blake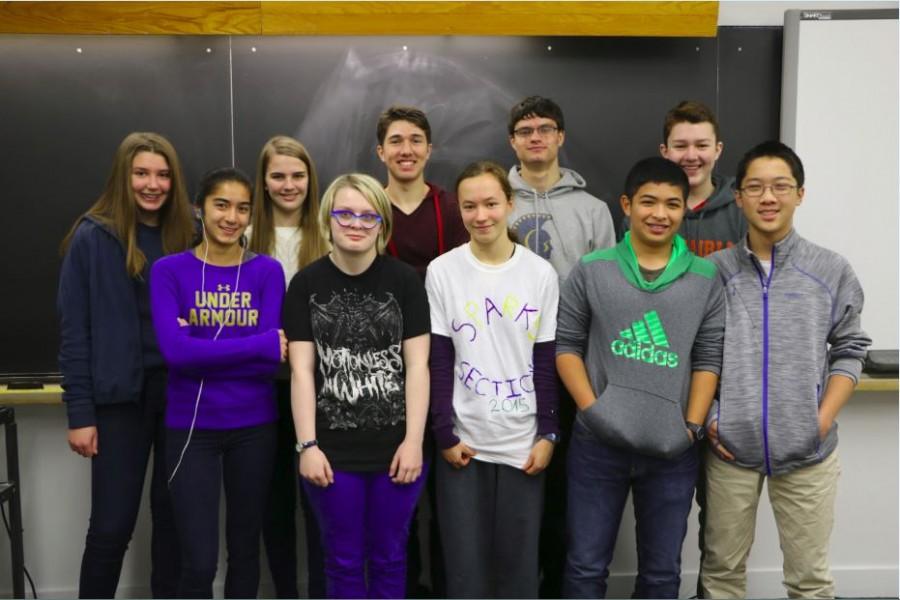 The sound of pencils scribbling on pieces of paper are heard echoing around the room as students' eyes process the problem and minds scramble to find the right answer.
On Monday Nov. 2, St. Paul Academy and Summit School's Math Team season officially began and they started off with a successful win against Blake, ending with a score of 110 to 105 points.
"My expectations were exceeded because the team finished first in our division," Upper School Math teacher Bill Boulger said.
As old members leave, new ones join and bring with them their passion of math.
Freshman Michaela Polley, a member of the Upper School Math Team for two years now, has always loved math ever since she was little. "Math team gave me a way to connect with other kids who also like math and spend time with them. The math team is a really welcoming community," she said. In fifth grade,  Polley participated in Math Masters – an elementary competition. Then in sixth and seventh grade, she was a member of MathCounts.
In the past, competitions against Blake have resulted in very close scores so SPA students were prepared to give it their best at the first meet of the season. "After the individual events we were only beating Blake by one point, so we knew that the team event is what would really count," Polley said.
There are four individual events, A, B, C, and D that students choose two from. Participants have 12 minutes to take a four problem test; the first question is worth one point, and each of the other three are worth two points, for a total of 7 points per event.
Each season, there are eight students selected to be apart of the team. After individual sections, they move onto the team event where they must complete six problems in 20 minutes. "Each [question] is worth four points. Our team often collaborates and we try to check each answer at least once, if not twice," Polley said.
"The team worked together very well and got all the team points and that's actually what made the difference in the meet," Boulger said.
"
After the individual events we were only beating Blake by one point, so we knew that the team event is what would really count,"
— freshman Michaela Polley
For senior Max Chen, defeating Blake at the first competition was an impressive accomplishment because it's his first year as co-captain. "It's [the] first meet since I became the co-captain so it feels great. In the future I think we just keep doing well and we can beat Blake," Chen said.
Chen has been on Math Team since tenth grade so he has developed extensive knowledge on math topics that will help him lead the team. "[Math team is] both an academic and leadership experience. You learn a lot of useful tricks in solving math problems. As a co-captain you can benefit from leadership experience."
The goals for the team this season have stayed the same: get to the state tournament and come in first in the division the team is placed in. Although there will be changes this year regarding the different divisions, the SPA Math Team's objectives remain the same.
Math Team hopes to advance to the state tournament like they have in past years. With an ambitious and motivated team, they're sure to make many more victories in the future.
Math Team meets every Thursday during student clubs in room 204.
About the Contributor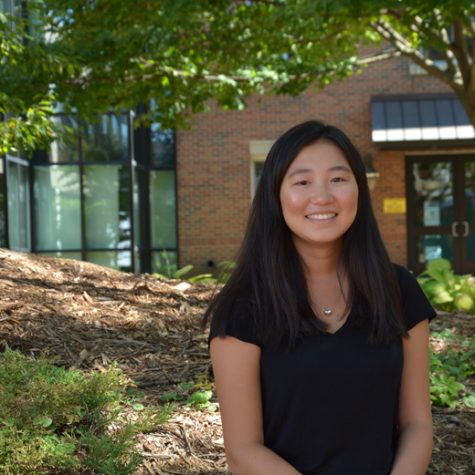 Stephanie Li, The Rubicon, Photo Story Editor
Senior Stephanie Li is The Rubicon's Photo Story Editor. Outside of the print room, she is an avid photographer and considers it a hobby of hers. Her...