Her Space plans events for Internationalsectional Women's Day
"[International Women's Day is a] day is to consider the position, the situation, [and] the rights of women around the world," Upper School English Teacher and advisor of HerSpace Dr. Emily Anderson summed up about the importance of the upcoming International Women's Day on March 8th.
HerSpace co-president Junior Numi Katz believes International Women's Day is a day to celebrate all women and bring to light those whose voices have been silenced.
"Intersectionality is really important, because last year when we did the poster making [contest] it felt really one-sided to me…. Celebrating feminism is important, but you're not celebrating women unless you're celebrating all women. I bringing in voices that aren't necessarily heard, especially right now, is really important, so we want to celebrate those voices," Katz said.
"
Feminism isn't a women's issue, it's everybody's issue."
— junior Numi Katz
In honor of the day, HerSpace will be hosting and arranging several events throughout the week with help from the Women in History class. On Tuesday, HerSpace will be showing a Ted Talk about feminism during x-period in the lecture room, which will be followed with a discussion.
"We're going to watch 'We Should All be Feminists," [by Chimamanda Adichie], and I think what [she] does a really good job of stressing, is both intersectionality and that feminism isn't a women's issue, it's everybody's issue," Katz said.
In past years HerSpace has led an advisory poster making contest about women's issues, but this year, HerSpace wanted to try something different that everyone can benefit from.
"Last year, and in past years we've done the poster making contest about different women's issues, and it's a way to get the whole school involved. We thought, after SSJ was so successful with selling stickers, it would be fun to make student designed stickers and use our creative energy for good," Katz said. "We [will] sell the stickers at a bake sale, and then donate [the] money to a birth center… that is the only African American run birth center [Ruth's Birth Center, which is located in North Minneapolis] in Minnesota."
Based on past attendance to the poster making contest, HerSpace has high hopes for the turnout this year.
"I think we'll get a lot of people involved. Obviously we want to promote International Women's day, but we also want to work on broadening our base of people, the people who come to HerSpace, and just getting involved in the activities we do," Katz said.
The final activity planned will be a HerSpace meeting on Friday that will be open to everyone in the community, not just female identifying students.
"[The meeting] will hopefully be a positive thing to have the male voice in [it]," Katz said.
"We're going to keep the meeting open, since it will be the only one with guys in it."
Throughout the week, Anderson hopes that many people in the community take the time to reflect on the importance and meaning of the day.
"Like any community, I think we can sometimes be very insular… We only see the issue, the lifestyles, the problems that affect ourselves personally. So, I think International Women's Day is a day to break from looking inward and [instead], look outward," Anderson said.
About the Contributor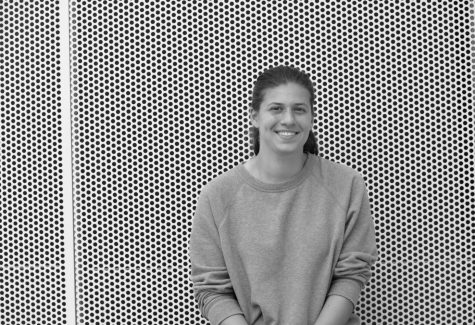 Jenny Sogin, The Rubicon Feature Editor
Jenny Sogin is a junior and the co-Feature editor of The Rubicon. Sogin plays soccer and downhill ski races for St. Paul Academy and Summit School. When...