Women's science award recognizes Rucker's passion for computer science
Senior Sabrina Rucker recently earned an honorable mention for Aspirations in Computing, an award given through the National Center for Women and Information Technology (NCWIT), for her dedication and interest in computer science.
"It is an award for high school girls in technology who are excited about the field. We write several paragraphs describing what we have done, what we hope to do, and why we are excited about technology," Rucker said.
The burgeoning field of computer technology is primarily male-dominated, which is why is the NCWIT works to seek out and award young girls in their pursuit of technology or coding. Rucker has experienced this gender imbalance in her own work.
"The most difficulty in terms of my gender in technology has been working on lights with [senior] Tucker [Waltenbaugh]. He and I have equal lighting experience, but he is consistently favored and talked about as 'the lighting guy' even though we have the same experience," she said.
"
The award is more symbolic than anything to me. I have been trying to get an honorable mention for the last couple of years."
— Sabrina Rucker
Thus, the Aspirations in Computing award offers Rucker, and her fellow award-recipients, the recognition and encouragement they need to continue expanding their work in the field. Rucker has applied for this award every year since ninth grade when she first learned about it from Director of Instructional Technology and MS Computer Science teacher, Tami Brass.
"The award is more symbolic than anything to me. I have been trying to get an honorable mention for the last couple of years. Every time I got basically one step above a participation award, so this is like a 'finally' sort of thing."
Although her passion for computer science was strengthened in ninth grade, Rucker's interest in the field precedes her entrance to high school.
"I have been exposed computer science all my life. My dad was the chairman of the board at a local engineering museum called The Works, so that's what I grew up going to. They had a bunch of really cool exhibits designed to get you interested in technology," she said.
From her childhood to her high school experience, computer science and technology have been central features of Rucker's academic pursuits. Looking ahead, she aims to major in cyber security in college. Aspiring female computer scientists like Rucker will face challenges in terms of gender equity in their careers, but with organizations like NCWIT encouraging girls' involvement, an equally represented STEM field is likely in the future.
About the Contributor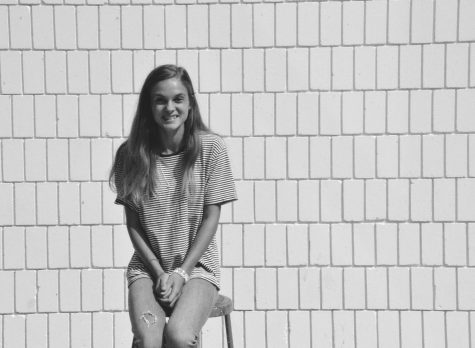 Flannery Enneking-Norton, The RubicOnline Feature Editor
Senior Flannery Enneking-Norton is an environmental science enthusiast, an avid hiker, and the Feature Editor for RubicOnline during the 2017-18 school...