Lucia Granja, RubicOnline

March 3, 2020
Self-proclaimed "epic gamer" Ryan Strobel loves gaming on his Nintendo Switch. Watch Strobel talk about the movie Detective Pikachu and his opinions on the Pokemon universe.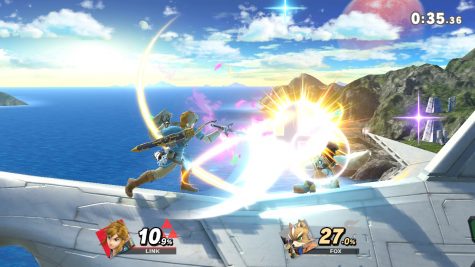 Koji Gutzmann, RubicOnline Editor

December 13, 2018
While Super Smash Bros. Ultimate has some minor issues, they can easily be ignored after a single match.
Lucy Li, Managing Editor/Online Editor in Chief

February 18, 2014
"If you go online there are websites that allow you to download a program called an emulator that lets you play different video games from different platforms like Nintendo 64, Game Boy Advance, Game Boy Color, things like that [on your computer]," junior Asad Masood said. Masood was introduced...