Junior Asad Masood shares his top 5 games
"If you go online there are websites that allow you to download a program called an emulator that lets you play different video games from different platforms like Nintendo 64, Game Boy Advance, Game Boy Color, things like that [on your computer]," junior Asad Masood said.
Masood was introduced to playing some of his favorite games by his sister. "I never really liked them really early on because I thought they were stupid and would be boring, and I didn't really want to read all the text on the screen," he said. But once his sister got him started, he couldn't put them down. Here are his top five favorites:
5. Pokémon LeafGreen version
I like it so much because I used to play it a lot when I was in Pakistan and it just makes me really nostalgic.
4. Pokémon Blue Version
LeafGreen is a more recent version and this is a more classic and simpler version of the game. [It]'s more closely related to the actual Pokémon TV show which I also used to watch in my childhood.
3. Super Mario Tennis
I like [this] one because it's way more addictive. 'Cause it's a sports game, there's more competition and that involves a lot more focus and energy on my part.
2. Yu-Gi-Oh! game for Gameboy
It is a strategy game. Even though it's childish and [has a lot of] fantasy, it still involves a lot of strategy on your part. It's also a childhood show that I used to watch.
1. Pokémon FireRed
This one allows you to get a legendary Pokémon that is better than all of them, which is fun because there's a process for you to get it. And it has a really fun storyline.
About the Contributor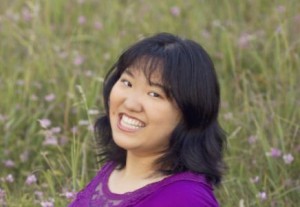 Lucy Li, Online Editor in Chief and Print Managing Editor
Lucy is a senior at St. Paul Academy and Summit School. Previously Cover Story Editor last year and SciTech Editor the year before, she is now Online...