[GAME REVIEW] New Smash game continues franchise's legacy
Super Smash Bros. Ultimate, is the culmination of decades worth of Smash Bros. The first of the Super Smash Bros series released in 1999 on the Nintendo 64. Since then many additions of the series have been released on various Nintendo consoles. This new iteration of Super Smash Bros. was released for the popular console, the Nintendo Switch. The recently released game combines 74 playable characters, all from Nintendo's franchises while retaining the classic features that fans have come to love. The highly anticipated game has been teased for months and fans were eager to get their hands on this game. It did not disappoint.
"
Super Smash Bros. Ultimate is a perfect game for new and returning players."
Super Smash Bros. Ultimate is a perfect game for new and returning players. The controls are the same as previous generations and are easy to pick up after a few brawls. Not only does Super Smash Bros. Ultimate make time fly on its single-player mode, but the addition of more players in the multiplayer mode makes it fantastic for a quick game with friends. Each switch console allows two players with the detachable joy-cons, and when combined with other consoles the game can hold up to eight players in a single match. When these many players are in a game, it is a combination of confusion and happiness as you either defeat or gets defeated. In each game, there are a variety of power-ups and items that add more competition to the match. These items paired with the dynamic stages create a game that is impossible to put down and leave the player wanting to unlock all the characters in one sitting.
The most considerable change made to Super Smash Bros. Ultimate was the addition of a single player campaign called the World of Light. This RPG style game adds hours of gameplay for the user and makes an overall more exciting game. The goal of this game mode is to rescue the other Smash characters being held captive by the main villain. Each quest stretches over a large map and is incredibly captivating. This game mode adds a new way to play Super Smash Bros and is perfect for the handheld form of the Nintendo Switch. However, the Nintendo Switches small form factor and portability degrade the quality of multiplayer games in handheld mode. The small screen paired with a flurry of Smash characters creates a game where it is difficult to find your character and follow the action, often leaving the user feeling lost.
While Super Smash Bros. Ultimate has some minor issues, they can easily be ignored after a single match. Each match is so addicting and fun that it is concerning how Nintendo managed to produce such an incredible game. Overall, Super Smash Bros. Ultimate provides the perfect balance of the vintage features that veterans appreciate and the new features geared towards a newer audience. Ultimate is an excellent addition to Nintendo's franchise and is worth the $59.00 price tag despite the minor issues.
Rating:
⭐⭐⭐⭐
4 out of 5 stars
Leave a Comment
About the Contributor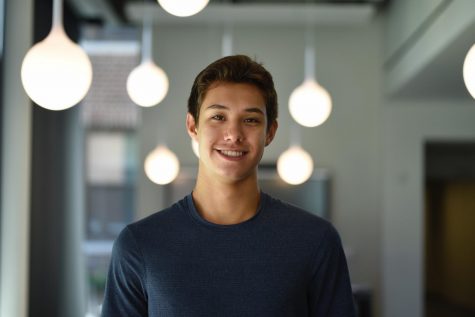 Koji Gutzmann, Arts & Entertainment Editor
Koji Gutzmann is the Arts and Entertainment editor for RubicOnline. This is his first on staff, however, he was previously a member of the Ibid yearbook....