[SUSTAINABILITY & ETHICS] What's in your Starbucks cup? Probably slave labor.
On March 1, Starbucks released a message from Michelle Burns, senior vice president for global coffee and tea, stating that on the next day, a UK news show entitled Dispatches would air a program on child labor on coffee farms in Guatemala, calling out Starbucks. The message states, in bold, "zero tolerance for child labor anywhere in our supply chain." Except, Dispatches wasn't the first to make claims about child labor and slavery usage within Starbucks. Similar claims have circled for about a decade. Starbucks usually makes the same argument that they haven't purchased from the said farm in the most recent harvest, yet their profits don't decrease.
According to Starbucks's published message, they confirmed that no coffee had been purchased from the farms identified in the program during the most recent harvest. They pledged to increase the frequency of third-party audits on their Coffee and Farmer Equity Practices (C.A.F.E.) verified farms, to send an Emergency Relief Fund to Starbucks's farmers in Guatemala, to invest in social service resources in Guatemala, and to manage community and childcare centers. While all those things are important, they neglect to address why child labor claims keep being made against them.
It's time that Starbucks's profits decrease.
In February, SCS Global Services met with Starbucks at farms identified by Dispatches. There, Starbucks reported that most child laborers were used on previous occasions at the farm where children joined their parents on breaks from school and aided in harvesting. Did Starbucks admit to child labor and chop it up as kids helping their parents at work?
"
Did Starbucks admit to child labor and chop it up as kids helping their parents at work?
Dispatches reported that the children found through their investigation were as young as eight years old and working eight hours a day, six days a week. The children usually made around £5 a day, $6.38 in USD.
Mongabay, non-profit conservation and environmental science news source, reported two instances of Brazilian labor inspectors finding slave labor in Starbucks' C.A.F.E certified plantations. The first instance occurred in Aug. of 2018 at the Córrego das Almas farm in Piumhi, and the second occurred in July of 2018 at the Cedro II farm. Starbucks claimed they hadn't purchased beans from Córrego das Almas and said they would momentarily stop sourcing from Cedro II.
According to the Fair World Project Organization, Starbucks was asked for two decades to end slave labor at their farms and commit to fair trade like many other coffee shops and coffee shop chains have been able to uphold. Instead of committing to fair trade, Starbucks created their own ethically sourced requirements, its C.A.F.E. Practices.
In 2009, Starbucks reported on selling its first fairtrade lattes in the UK. While they've managed to sell a few fairtrade products over the years, their company was never centered on fairtrade practices. While you may find a bag of whole beans with the fair trade certification, and a few drinks that have been marketed as such, the large majority of what you order at the counter, is not.
There is a severe issue with child and slave labor in countries such as Brazil and Guatemala. In 2018, 1,154 workers were rescued from slave conditions in Brazil. Reuters reported that the main issue is the lack of resources. With little funding for labor inspections, a lack of inspectors, and major companies like Starbucks not willing to play a role in ending forced labor, it's become increasingly harder to stop farms from using slave labor.
"
So the next time you buy coffee, think about what goes into your cup. Is Starbucks really worth it?
Over the years, people have gotten mad at Starbucks for not committing to fair trade yet still believed the company when they claimed they hadn't recently bought beans from farms with child and slave labor allegations. Their profits never significantly decreased. For Starbucks to stop making money off children and people who are forced to work in grueling conditions, they need to learn from repercussions like losing profit and customers. For consumers, taking action is easy: just don't buy from Starbucks.
Starbucks isn't the only place with good-tasting coffee. Numerous small neighborhood coffee shops are entirely fair trade and make incredible coffee. Caribou Coffee is the first major coffeehouse in the U.S. to source 100% of its coffee from Rainforest Alliance farms. This organization is actively improving the communities of the workers on their farms.
So the next time you buy coffee, think about what goes into your cup. Is Starbucks really worth it?
This piece was honored with an Honorable Mention at the 2021 Yale Daily News Symposium.
Leave a Comment
About the Contributor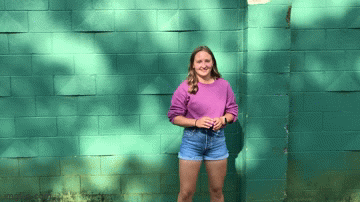 Elizabeth Trevathan, co-Director of RubicOnline
Elizabeth Trevathan is a co-Director of RubicOnline. Over the summer she played a tennis tournament to raise money for rare cancer research at Childrens'...