[SUSTAINABILITY & ETHICS] Vegan leather is no better than leather
In the last decade, pleather was renamed and advertised as vegan leather by People for Ethical Treatment of Animals, and the synthetic leather market value has steadily increased along with the number of people following a vegan lifestyle. Vegan leather is simply a more sophisticated version of pleather. The material is given its name by combining plastic and leather with the reputation of being cheap and short-lived. While synthetic leather technology has improved in the past decade, vegan leather does not live up to its sustainable reputation.
PETA advertised pleather as an alternative to leather goods for vegan people, coining the name vegan leather. According to sustainability professor at Parsons School of Design, Timo Rissonen, the word vegan itself has a societal connotation of being fancy or better than average. In reality, vegan leather is simply plastic. For many companies, vegan leather's ethical reputation is not their motivation to sell vegan leather products. Consumers are more willing to buy vegan leather because of its positive connotation, resulting in profit surges for brands from one item or release. Dr. Marten's profits increased 70% from the introduction of a vegan line of boots. Due to brands' profit surges, the synthetic leather industry will reach a value of $45 billion in the next four years.
Specifically, the most common materials used in the production of leather alternatives are polyvinyl chloride (PVC) and polyurethane (PU). PVC is most commonly used in construction, whereas PU is used in refrigerator and freezer insulation systems. Like all plastics, they're made from fossil fuels and will never fully degrade. The manufacturing and disposal of PVC release hazardous dioxins that can lead to developmental issues, reproductive issues, and cancer. There are 14 million tons of microplastic on the ocean floor as of Oct. 2020, with synthetic clothing fibers being the largest microplastic pollution source. Adding that vegan leather products' lifetime is only 1 to 2 years, vegan leather is not any better for the environment than leather made from animal hides.
"
Vegan leather is not any better for the environment than leather made from animal hides."
While vegan leather opposes the meat industry's ethics by not contributing to animal harm, neither industries are sustainable. The entire animal industry, including the production of meat and hides, accounts for 18% of all greenhouse gases. The emissions from the production of one pair of leather boots are equivalent to burning one gallon of gasoline. Driving to the nearest shoe store to buy a pair of vegan leather boots, or ordering a pair from online to be delivered, releases more greenhouse gasses than it did to produce a pair of leather boots that you already own.
While not all hides are a byproduct of the meat industry, some hides most commonly come from adult cows. Luxury leathers such as calfskin, the hides of baby or unborn cows, and most non-cattle leather are not byproducts of the meat industry because meat production from those animals can't support the demand for its hides. The market value of hides has decreased in the past five years as demand for meat has increased. For years, the value of hides accounted for 50% of the byproducts of a cow. Due to the increasing demand for meat, hides only account for 5% of the market value of cattle byproducts. The decreasing demand for their hides causes more to go to a landfill, resulting in more carbon emissions released in a shorter period than those created into leather products.
Leather is, by nature, a slow-fashion material. Fast fashion is inexpensive and poorly made clothes produced in unethical factories by companies responding to the latest trends. The point of fast fashion clothes is to last as long as the trend does, then fall apart just in time for the consumer to return to the same company to buy the latest trend. Leather is the exact opposite of fast fashion. While it may be trendy, animal leather can not be produced to be flimsy. It will last decades before it begins to fall apart. Due to their shortened lifespan, vegan leather products are much harder to repair than animal leather products. Most leather products are designed to last decades, and repairing ease is a factor in its design. For example, leather boots will have easily replaceable soles. The most sustainable lifestyle is a minimalist one where a consumer purchases fewer products that last longer and are made from biodegradable materials. Leather fits that mold.
"
While it may be trendy, animal leather can not be produced to be flimsy."
The most unsustainable aspect of animal leather production is the tanning process. All hides have to be tanned to prevent the leather from rotting. Chrome tanning is currently the most popular. Producers soak the hide in a chromium salt bath toxic to humans and the aquatic habits where the chemical is disposed of. Vegetable tanning is an ancient process that uses chemicals that are naturally derived from plants to purify the hide without causing any harm to the environment. As clothing manufacturing has modernized, vegetable tanning has become less popular. Tanning using fish and animal oil is another environmentally friendly alternative that is slowly becoming more popular.
There are vegan leather alternatives under development produced with more organic materials than PVC and PU, but they all still include plastic in manufacturing. The most common not-completely plastic option is Piñatex, which is created from pineapple leaves. Mushroom leather is in development but is not market-ready, and lab-grown leather has a long way to go before it's available to the public. Piñatex, mushroom, and lab-grown vegan leather options are extremely expensive compared to plastic vegan leather. They are also less durable than plastic vegan leather, and PVC and PU are still used in the products to increase their durability.
Therefore, there is no good option for leather products. Vegan leather is not the perfect solution that it's made out to be in the media, and animal leather is not as horrible as its reputation. The reality is that, purchased frequently, neither are sustainable. If you're passionate about reducing plastic, purchase animal-leather. If your primary concern is reducing carbon-emissions, purchase animal-leather products because there is a greater lifetime for its carbon emissions than vegan leather. If you're passionate about ethical animal treatment, buy vegan leather. Both products become unsustainable when they're replaced for no reason, so care for what you have, and decide your values when it's time to replace leather or vegan leather product.
Leave a Comment
About the Contributor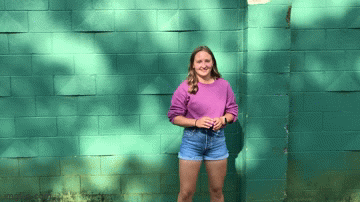 Elizabeth Trevathan, co-Director of RubicOnline
Elizabeth Trevathan is a co-Director of RubicOnline. Over the summer she played a tennis tournament to raise money for rare cancer research at Childrens'...