St. Paul march calls for the protection of black women
Police cars parked, flashing their lights and stopping traffic along Grand Avenue for a mere 30 minutes on Oct. 10. A parade of motorcyclists, then a painted truck, then people carrying signs proudly in the sky, and cars that turned their windows to signs marched down the street and turned on Summit Avenue. Over one-hundred people participated in the Protect Black Women Rally & March, which started at the Governor's Mansion.
The event's Facebook page said, "From Breonna Taylor, to Sandra Bland, to Kathryn Johnston, to Korryn Gaines, to Aiyana Jones, to Tarika Wilson, to Oluwatoyin Salau. Nearly 250 Black women have been murdered by police since 2015. None of these women's killers have been held accountable and justice has yet to be served. We must unite and use our voices to show the people that we are NOT backing down and we will do everything in our power to protect our Black women and help lift them up to fully harness their inherent magic and the pure unadulterated strength they are blessed with."
While the peaceful protest centered around the lack of current justice for Breonna Taylor, the protesters made it apparent that the justice they are calling for isn't limited to Taylor, but extends to all black women who police have murdered in the last five years.
According to the Washington Post, since 2015, police fatally shot 48 black women, making up 20% of all women murdered by police, and 28% of unarmed deaths. Only two police officers who killed a black woman were charged with manslaughter or murder. One of the officers was acquitted and the other case is currently pending.
Volunteers identified themselves in yellow vests and supported the protesters in any way they could. They required masks, even for people passing by who stopped in their tracks to watch the march and listen to the chants. Volunteers handed disposable masks to anyone without one, offered water and Gatorades to every participant, and answered questions about the protest to non-participants walking by.
Leave a Comment
About the Contributor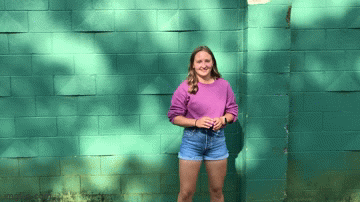 Elizabeth Trevathan, co-Director of RubicOnline
Elizabeth Trevathan is a co-Director of RubicOnline. Over the summer she played a tennis tournament to raise money for rare cancer research at Childrens'...