Spy balloons shot down over North America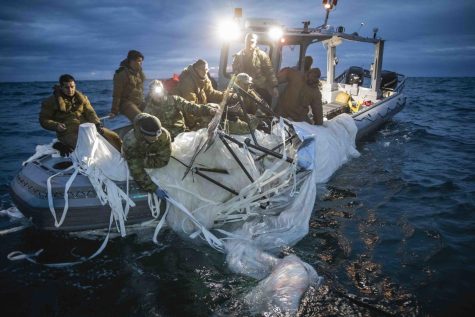 In early Feburary, a balloon the size of multiple school buses flew over Montana, and was closely tracked until it was shot down over the Atlantic Ocean on Feb. 4. The balloon was a high-altitude surveillance aircraft belonging to the People's Republic of China, and has caused a rift in foreign policy and the United States Congress.
The Chinese government admitted the ballon was theirs but denied accusations of its surveillance capabilities, saying that it was a weather research balloon blown off course. However, US government officials are confident it was purposely sent over the United States and Canada to monitor military sites.
Junior Bridget Keel first heard about the spy balloon from an Apple News notification.
"My initial reaction was to not take it seriously. I thought 'that's hilarious, with all the debt the US is in, we're attacking this balloon,'" Keel said. She was not the only one that found the event funny. "Twitter went wild," Keel remarked.
Many Americans took to the internet to express amusement, posting satirical commentary and memes relating to the shot down object. Publications have compiled lists of the best memes to come out of the spy balloon incident.
In a less humorous manner, the spy balloon became a topic of conversation on foreign policy in Washington, and turned into a partisan issue in congress and political discourse. Republican politicians and commentators have blamed President Biden for not immediately shooting down the balloon.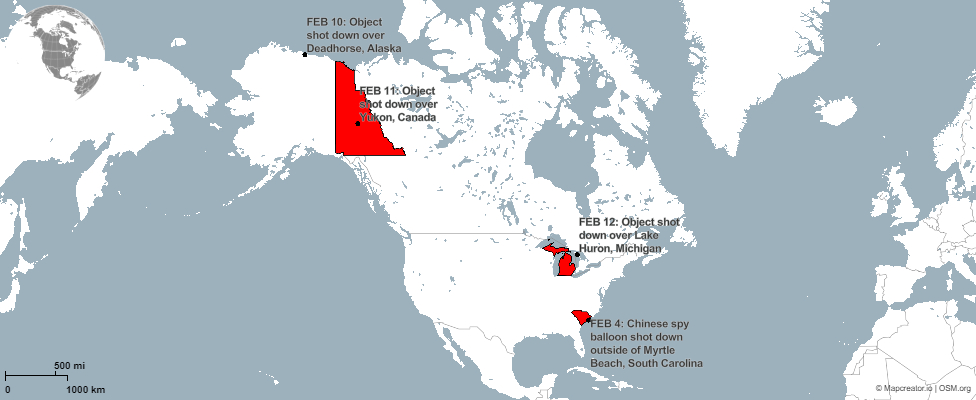 President Biden held a press briefing about the incident on Feb. 16. He explained and defended his decision about shooting the balloon down over water, saying that if shot down over land, the balloon debris could threaten civilians and be harder to recover. He called the balloon an invasion of United States airspace and a threat to security.
"We shot it down, sending a clear message: The violation of our sovereignty is unacceptable. We will act to protect our country, and we did," President Biden said in his press release.
Biden also highlighted the importance of maintaining civil relations with China.
"As I've said since the beginning of my administration, we seek competition, not conflict, with China. We're not looking for a new Cold War," Biden remarked.
The balloon debris recovery operation was finished Feb. 16, over two weeks after the object was shot down. The pieces are being kept for counterintelligence analysis.
The United States government will continue to heavily monitor airspace for additional surveillance aircraft. Since shooting down the Chinese Spy Balloon, US radars discovered unidentified aerial objects over Canada, Alaska, and Lake Huron. In an abundance of safety, the United States military shot them all down between Feb. 10 and 12. Currently, the US military does not think these objects are related to the spy balloon.
"
As I've said since the beginning of my administration, we seek competition, not conflict, with China."
— President Joe Biden
According to the United States Air Force, similar Chinese surveillance balloons flew over the United States during the Trump administration. These objects went undetected at the time, though the Pentagon discovered them later and initially kept the findings secret. Improved airspace surveillance detected the recent flying objects.
New defense measures come at a hefty price tag, and amongst the laughs, some Americans think the United States overreacted.
"It's just not sustainable to continue this reaction every time there's a stray surveillance device. Financially, we just can't keep having this crazy reaction every time something floats over from overseas. I don't really know what the proper solution could be. I'm not saying we shouldn't react to unidentified objects, because we probably should, but the reaction definitely shouldn't be that crazy and intense over every single one of them," Keel said about the United States defensive position.
This recent incident exposes and exacerbates tension in US-China relations, and in American politics.
Leave a Comment
About the Contributor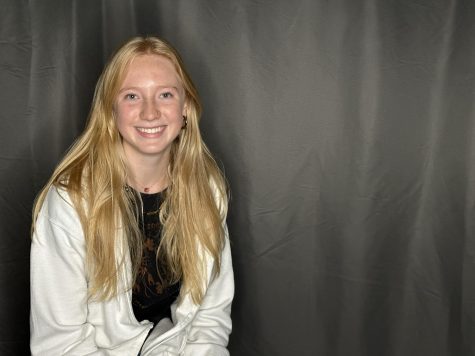 Siri Pattison, Feature Editor
Hi, my name is Siri, I am a junior and this is my second year on online staff. I returned to the Rubicon second semester after spending my fall in Leadville,...