A second wave of COVID-19?
Lockdowns, quarantine and social distancing have already and are currently being enforced in many areas where COVID-19 has hit hardest. So far, the effects have shown to be useful in Asia and New York as cases there are progressively leveling out and no longer rapidly peaking. Nevertheless, the number of cases and deaths are high. National leaders are all sitting on the edge of their seats as they watch for updates and make the best decision for their country. Dr. Nancy Messonnier, director of the CDC's National Center for Immunization and Respiratory Diseases said, "It's not so much a question of if this will happen anymore, but rather more a question of exactly when this will happen and how many people in this country will have severe illness."
Lately in China, where the number of daily cases had almost constantly been within the double digits, with even zero reported deaths on Apr. 7, official lockdowns have been lifted in many cities including the virus epicenter Wuhan. Lifting lockdowns, however, doesn't mean that everything has returned to place. Even as transportation, schools, and other areas are reopening to the public and economy, many concerns still remain- the chance of a second wave of COVID-19. To continue restraining the spread of COVID-19, in many places, railroad and train stations have been closely monitoring passengers' body temperatures and tightened sanitation as a precaution. In larger cities, like Beijing and Wuhan, the government has also issued residents with QR codes through an app. Only people who are green- deemed healthy- are granted permission to leave their homes for a certain amount of time. But because of the long-awaited freedom from self-quarantine, there's still been a sudden mass movement out and into the public which might lead to a second wave. These concerns have also been proven to be true as almost immediately before lockdowns became void, seven people who tested positive for the virus were all found linked to a restaurant they dined at. Similar cases related to the spread of the virus through restaurants have also been found showing that even in areas like China where the pandemic has been largely controlled, the community is still not ready to return to everyday normal lives.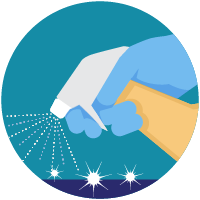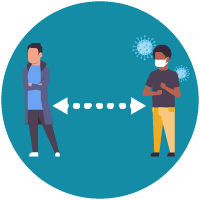 New reports that came out Apr. 13, about a week after some major cities lifted lockdowns, have shown the rising number of confirmed COVID-19 cases this week. Daily cases are now in the hundreds. Many believe that the origin of the new spreading is coming from foreign travels and not locally as many cities and provinces near the border of Russia are being hit hardest right now. Until proper treatment is found, sufficient testing is accessible, and before the virus completely subsides, people cannot let their guards down and need to continue social distancing.
Not just in China, South Korea has also shown possible signs of a second wave as there has been a revival of the virus in almost 100 recovered patients. Although the reason behind it is unknown, officials claim that it is more likely a "reactivation" rather than getting infected again. Korea University Guro Hospital professor Kim Woo-joo said, "The number will only increase, 91 is just the beginning now."
Adding on to Kim, another South Korean professor Jung Ki-Suck said, "the government needs to come up with responses for each of these variables."
Similarly in Japan, sudden increases in the number of infections in areas near Tokyo, Osaka, Hokkaido and more, have led the Japanese officials to allow governors to declare a state of emergency or stay at home quarantine at any time. This comes less than a month after Japan just lifted a state of emergency in early March.
Not just in Asia where the "worst" of COVID-19 has supposedly passed, Americans, who are a step behind are also worried about a possible second wave even amidst the first. Illinois governor J. B. Pritzker believes that a second wave of COVID-19, similar to the 1918 Spanish flu pandemic, would be much deadlier than the first. Pritzker also firmly believes that for the time being, when tests aren't available for everyone in need, the U.S. is not ready to reopen schools and economies. Modeling of the COVID-19 pandemic outbreak created by the University of Virginia has also shown the high chances of a second wave, peaking in August 2020, even if lockdown and quarantine restrictions last until mid-June.
Currently, in light of all the COVID-19 outbreak, late American author Sylvia Browne's 2008 book, End of Days: Predictions and Prophecies about the End of the World, has blown up on social media due to an uncanny similar scenario depicted in it. The short paragraph that Browne wrote and "predicted" claimed that, "In around 2020, a severe pneumonia-like illness will spread throughout the globe, attacking the lungs and the bronchial tubes and resisting all known treatments. Almost more baffling than the illness itself will be the fact that it will suddenly vanish as quickly as it arrived, attack again ten years later, and then disappear completely." Although Browne claimed that she had psychic powers, her "prediction" was more likely a lucky insight than not as many other people have also had eerily similar predictions about the future. The illness, if really COVID-19, that she wrote about also most certainly did not disappear as quickly as it appeared. And although many countries like America are still struggling with battling the first wave of COVID-19, the continuation of COVID-19, a second wave, may still likely occur if lockdowns are lifted and social distancing is not practiced. Although there is not sufficient data to prove if a second wave will actually occur, a recent study done by The Lancet Public Health suggests the importance of social distancing and if done correctly, it can delay the second wave which creates more time for finding a cure and allowing recovery time for health professionals and workers.