People for Environmental Protection spreads "green" awareness, practices
Climate change, climate change, climate change. Everyone has heard about the negative impact that humans are having on our earth, so the United States, Minnesota, and especially St. Paul Academy and Summit School take those warnings to heart. "Its harder to do things to help the environment when you're in places where people aren't very informed," senior Ellen McCarthy said, "but there are really easy things people can do that make a big difference."
In the U.S.
Under President Obama's recent Climate Action Plan to reduce Carbon emission by 30% (compared to amounts in 2005) by 2030, every state in the U.S. has been ordered to cut carbon emissions according to how dependent the state is on coal and other resources according to the Pioneer Press. Though Obama's plan focuses on carbon emissions, there are other ways that the U.S. contributes to climate change that Minnesota can assist with. "[It is vital to help now because] time is running out: glacial ice is melting, ecosystems are being ruined and the air is being polluted by carbon," McCarthy said.
President Obama has led the world in attempts to combat the negative environmental impacts of recent years. At the Sept. 23 United Nations Climate Summit, President Obama gave an ambitious speech to other world leaders to highlight the proactive actions of the U.S. in the fight against climate change:
"We can choose to believe that Superstorm Sandy, and the most severe drought in decades, and the worst wildfires some states have ever seen were all just a freak coincidence. Or we can choose to believe in the overwhelming judgment of science—and act before it's too late."
President Obama's plan focuses mainly on reducing carbon emissions, but not only big companies can help: "I bike or walk everywhere I can because it is easy, good exercise, and limits carbon emissions," sophomore David Santos said.
"
We depend of on the planet, but instead of treating the planet with respect for all the resources it provides us with, humans pollute, litter, deforest and drain valuable and irreplaceable resources."
— PEP co-president Ellen McCarthy
In Minnesota
According to the United States Energy Information Administration, Minnesota contributes to approximately 1.3% of the national greenhouse gas emissions, but for the earth to truly be healthy, Minnesota's emissions must decrease. Being one of the states most poised to make a change, Minnesota is being told to reduce emissions by a whopping 41%. Xcel Energy may be a familiar name as it also appears on the Minnesota facility where concerts are held and sports teams play, but this company does more than pay for a building– they encourage clean energy and environmental improvement. According to their website, Xcel Energy does this by encouraging "excellent environmental compliance," and by having " a strong environmental management system to ensure we follow existing regulations and a history of proactive initiatives that go beyond what's required today to meet tomorrow's regulations."
"There are so many organizations such as Climate Reality Project whose goals focus on action towards a cleaner and informed planet," McCarthy said.
Another organization that helps the environment in other ways in the Twin Cities includes the Minnesota Pollution Control Agency that publishes fliers and informational fact sheets about climate change, composting, reducing waste at work, and much more.
"[My family and I] compost food and organic waste, recycle, use natural or organic fertilizers and cleaning supplies, use an electric lawn mower as opposed to one powered by gas, and try to buy more locally and sustainably produced food," sophomore Justine Miller said.
Big companies need to make a change to reach President Obama's goal, but groups like these target things that people can easily do everyday to help the environment.
In the SPA Community
Getting involved in the efforts to reduce negative environmental impacts is easy, especially in the SPA community where there are myriad opportunities to help in the school and in the larger Twin Cities area.Student groups at SPA like PEP, People for Environmental Protection, bring our community one step closer to a clean earth.
"The biggest problem is that people don't realize how important it is to change our actions while we can. There is a certain point at which immediate action is necessary and in the opinion of millions of environmentalists including myself, we have reached that point… The relationship between the human race and the planet should be symbiotic: we depend on the planet, but instead of treating the planet with respect for all the resources it provides us with, humans pollute, litter, deforest and drain valuable and irreplaceable resources," McCarthy said.
This article was originally published in the December 2014 Print issue of  The Rubicon.  The story can be seen in its original form by clicking on the "In Print" tab or at ISSUU.com.
About the Contributors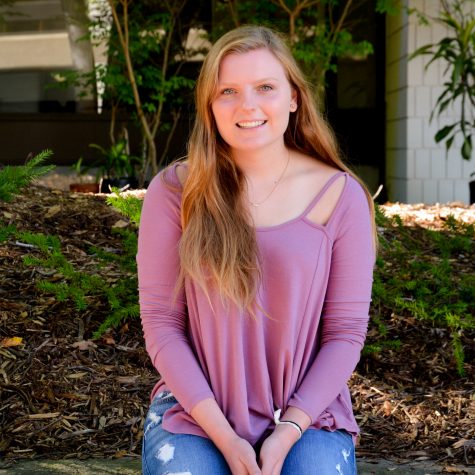 Emily Thissen, RubicOnline Opinions Editor
Online Opinions Editor Emily Thissen has been a Rubicon staff member since her freshman year of high school and has enjoyed her role of reporting and editing...
Gitanjali Raman, Online Managing Editor
Gitanjali Raman is a member of the senior class at St. Paul Academy and Summit School. Gitanjali is currently Online Managing Editor, and has served in...