[WORK/LIFE] Flexibility comes with diverse education: advice from a psychologist
Alison Mellin is an SPA parent, psychologist, and business owner. The majority of her workdays are spent in talk sessions with her clients or managing her private practice.
"I work independently," Mellin said. "And when I'm not in sessions with my clients, I'm taking care of things like scheduling, emailing, getting back to people, things like that."
Before opening her own practice, Mellin has spent time as a school psychologist, has worked in both inpatient and outpatient clinics, taught undergraduate and graduate courses, and has had some experience working as a consultant.
"Over the course of my life I have just learned about myself through different settings and what I want to do and it's brought me here to where I am now, and the private practice is just a really good fit for me," she said.
Mellin has had an interest in psychology since high school, curious about what makes people do the things that they do, or how that might reflect what they might be feeling. While her high school didn't offer psychology classes, she loved English, humanities, and art history courses.
"I totally thought this is where I'd end up," Mellin said. "I knew I always wanted to be a psychologist, I just didn't know in what kind of setting."
Mellin admires the relationships she has with her clients. She loves getting to talk through things and being able to piece together the lives of the stories she hears every day.
"To be with someone at their best times and at their hardest times and everything in between is really a privilege and an honor. It really never gets boring. Everything, every day is different. I have to be ready for anything, you know, whatever anyone wants to come in and talk about. It's just not repetitive, and I just love that it's different every day."
"
To be with someone at their best times and at their hardest times and everything in between, is really a privilege and an honor. It really never gets boring.
— Alison Mellin
Passionate in pursuing deeper-level connections to those around her, Mellin has always been interested in purposeful communication rather than more generic, surface-level interactions.
"I think I enjoy honest and truthful conversations with people, like really let's be honest about what's going on, you know?" Mellin added, "so much of my work is truth-telling, like people telling their own truths."
Mellin encourages high school students who are thinking about the next steps in their lives to pursue a range of skill sets and knowledge that can be applied in a variety of different careers.
"My education and the things I did in conjunction with my education gave me so many skills. I could work in hospitals, schools, teach, be a consultant, and now end up as my own business owner. So having that flexibility, and that independence has been really great over the course of my career. It's not boring, I can change depending on what I feel like doing. I guess just think about how I can use this and leverage it in a lot of different ways."
Even though Mellin started college with the intention of becoming a psychologist, she still displays the benefits of having a vigorous and diverse education. Mellin loves the work she gets to do every day, but still appreciates the flexibility she's given herself to be able to pursue and include other areas into her profession.
WORK/LIFE is a feature series that offers an inside look into future careers students might consider.
Leave a Comment
About the Contributor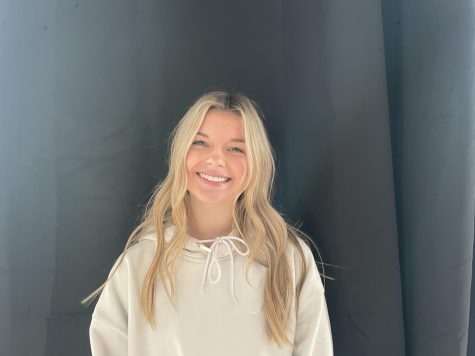 Hazel Waltenbaugh, News Editor
Hi!! I joined The Rubicon as a Sports Editor during my sophomore year. Junior year I started as the News Editor for our print section, and for my senior...