[WORK/LIFE] Jean Strohmyer offers an inside look into interior design career
Jean Strohmyer is a senior designer at White Crane Design:Build who works with clients and their visions to remodel and redesign homes. Her job can look different from project to project, depending on the clients, the house, and the stage they are at in the process.
"My beginning part of the week is typically meeting with new clients. I have to go to what we call home consultation, to meet with [the clients] at their house for the first time to talk about what they want," Strohmyer said.
Even before home consultations, Strohmyer will spend time on the phone with potential clients, where they will discuss the initial ideas first. Then, Strohmyer and her team will meet in person with the clients, measure spaces, take photos of the home, and further discuss plans for the remodel.
"Thursday and Fridays are our bigger client meeting days where I am presenting plans for construction contracts. A lot of meetings internally to prepare for our bigger meetings. And then just miscellaneous," Strohmyer said.
Another big part of Strohmyer's job is sourcing materials and working with other businesses to pull the whole project together. Strohmyer helps clients pick out materials, paint colors, fixtures, countertops, tiles, etc., while furniture is left for the clients.
Between talking to clients and meetings, Strohmyer is in charge of pulling together 3D models of the client's visions in a program called Chief Architect software.
"I measure at the home consultation and then I draw that up in the computer. It's a great program to really create that 3D model. A lot of times it's interactive and we make changes with the clients during the meetings," Strohmyer said.
Strohmyer has been using the Chief Architect software since her first internship eight years ago. She said she has gotten comfortable with the software, and it typically only takes her about an hour to draw up an initial design for most spaces. Exterior spaces and house additions tend to be more complicated.
Growing up, Strohmyer was always interested in interior design and architecture. In college, she studied more of the architecture side of design before realizing she had more of a passion for smaller-scale interior spaces.
"I was always rearranging my room. I was always interested in paint colors and any remodeling that my parents were doing. I went to school for architecture thinking I was gonna do more commercial and bigger scale projects, and it just wasn't really my thing," Strohmyer said.
In the spring of her sophomore year in college, Strohmyer got an internship and spent a semester in Italy designing outdoor spaces with a nonprofit organization. After studying abroad, she decided to apply for an interior design internship, not knowing she would be accepted.
"I never changed my major or anything, I continued through and kind of realized that it was good background information. So I knew about structures and that sort of thing but taking it more back to the residential side. Having it be more personal, working with homeowners instead of corporations or something," Strohmyer said.
"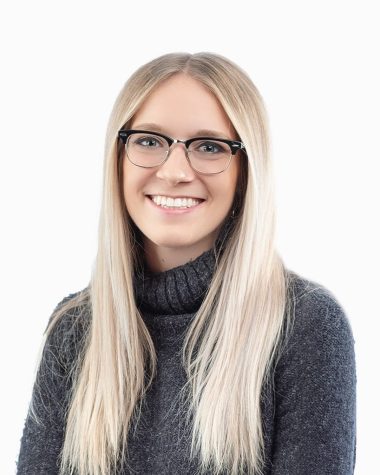 I was always rearranging my room. I was always interested in paint colors.
— Jean Strohmyer
As a project manager and designer, Strohmyer's role at White Crane is to work with clients to create what they are envisioning. In order to do this, another part of her role is to work with trade partners and subcontractors for things such as demolition, concrete, electrical, and so on.
Communication and being able to listen to her clients is another huge piece of her job. Being able to take notes, and work with clients' visions and ideas in a way that is catered towards each individual project is an important skill Strohmyer highlighted.
"It's almost more important to just be a good listener and hear what clients are wanting. Letting them explain what they're wanting versus just coming to them with your own ideas. Understanding exactly what they need, and then putting it all together," Strohmyer said.
Strohmyer encourages students to go out of their comfort zone and take chances that may feel like a stretch.
"When I was looking at internships I thought, oh, I'm not gonna get an interior design internship because that's not what I've been doing. But I found a connection and instead of just canceling my major I was on and completely switching gears, I found kind of what I felt was a slight tweak away from that," Strohmyer said.
WORK/LIFE is a feature series that offers an inside look into future careers students might consider.
Leave a Comment
About the Contributor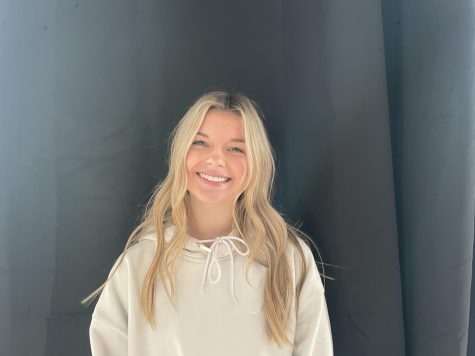 Hazel Waltenbaugh, News Editor
Hi!! I joined The Rubicon as a Sports Editor during my sophomore year. Junior year I started as the News Editor for our print section, and for my senior...