[COMMUNITY SERVICE SPOTLIGHT] Mellin relives childhood at Gibbs Farm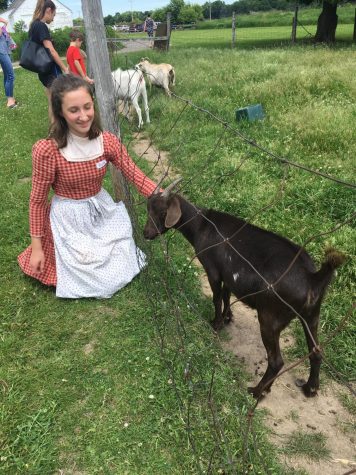 For many summers, sophomore Ruth Mellin spent her time at camps at Gibbs Farm, a historic site where campers can learn about pioneer life. This summer, Mellin gave back to the farm by interning there.
"Over the summer I helped with camps for elementary schoolers[…] for a few weeks," she said, "I wanted to be one of the role models that I looked up to as a kid." 
Switching from camper to intern was easy for Mellin, as she knew her way around. 
"[Gibbs Farm is] near my house and I did the camps that I went to as a kid. I also have a friend who works there, so I knew that I wanted to work there," she said.
Volunteering at the camp was very different from being a camper. 
"There's a lot of behind the scenes work that obviously I didn't know about. The interns do a lot of the prepping and I ended up doing a lot of work sometimes because the staff members weren't always that helpful," she said.
One distinct feature of life at Gibbs Farm is the period clothing that all staff wear. Ruth had seen her camp leaders wear these calico dresses and bonnets, but getting to wear them herself was a new experience. 
"
"I just remember really enjoying being with the kids and just kind of reliving like some of my childhood days there.""
— sophomore Ruth Mellin
"[Wearing the dresses] was fun. We have to wear long skirts, like a long sleeve dress that goes all the way down, and you think it'd be really hot, but it's actually really breezy and it's fun just do something kind of crazy," Mellin said.
A typical day interning at Gibbs was very busy.
"I would bike there every day, and you'd get there and you change. Then you'd see what station you're assigned to, and then you would help prep for that station and then throughout the day groups of campers would rotate and you just show them what craft or activity you're doing about pioneer life," she said.
Mellin feels that spending some of summer at Gibbs Farm was very fulfilling. 
"I just remember really enjoying being with the kids and just kind of reliving like some of my childhood days there," she said.
For those who want to get involved with community service, Mellin says it's easy.
"Just do it. Both the purpose of giving back to the community and also you'll get to meet really cool people and make new connections that could go somewhere," she said.
Leave a Comment
About the Contributor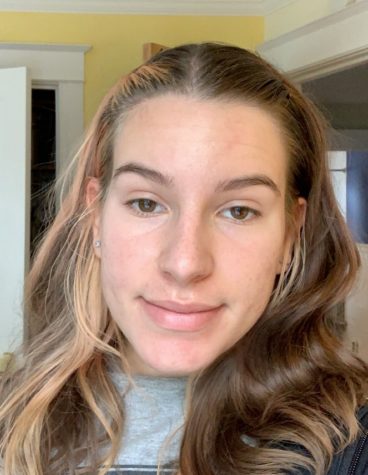 Lucia Granja, Social Media Manager
Lucia Granja is the Social Media Manager on RubicOnline. This is her second year on staff. While staying home, Lucia has been watching shows, listening...