Bookfest celebrates with new tradition
Bookfest, an annual celebration of literature at Saint Paul Academy and Summit School, has come each year in different forms of celebration. Every year there is a predictable book sale for students and staff members to browse and buy, but there have been a variety of Bookfest poster contests, keynote speakers and other events that change every year. This year, a marathon reading of The Adventures of Sherlock Holmes took place, inviting anybody to sign up and read for fifteen minutes in the Summit Center.
Freshman Ben Atmore, who spends his free time studying in the Summit Center saw others read and decided to sign up last minute.
"I stumbled sometimes, I messed up a couple of words, but generally, it was pretty easy," he said, "I think it was a success… but if they were to do it differently, they should have publicized the times more and found a less distracting place for people to read… or at least put up signs that said 'Readers. Beware.'"
About the Contributor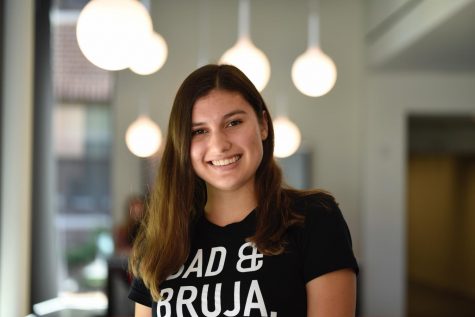 Isabel Saavedra-Weis, Opinions Editor
Isabel Saavedra-Weis is the Co-Editor of Opinion on the RubicOnline. She also is behind the blog No Right Answer. This is her fourth year on staff. Recently,...