As Trump refuses to concede, Republicans are noncommittal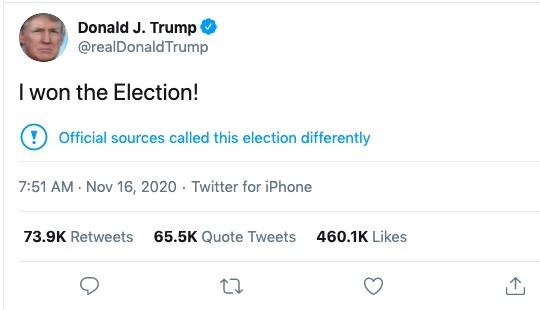 Four days after election day, on Saturday, November 7, the anticipation ended when President-elect Joe Biden was projected to be the winner of the 2020 presidential election. However, as votes continue to be counted, Trump refuses to acknowledge his imminent defeat. According to the New York Times, Trump's advisors have repeatedly met with him about the slim chances of uncounted votes pulling him ahead enough for victory over Biden. However, Trump maintains that his victory is assured, and most Republicans have avoided recognizing Biden as the winner.
On Nov 7, Twitter began censoring and blocking some of Trump's tweets about the votes being counted incorrectly in various states. One of Trump's tweets that was censored was "Tens of thousands of votes were illegally received after 8 PM on Tuesday, Election Day, totally and easily changing the results in Pennsylvania…" Officials said that there was no evidence of this, and Twitter censored the tweets with a label: "Some or all of the content shared in this tweet is disputed and might be misleading about an election or other civic process."
Some SPA community members are concerned about Trump's refusal to recognize Biden as the country's next leader, believing Trump to be exhibiting attributes of an authoritarian leader.
"It's really scary," said senior Elaina Parsons, who believes the nonacceptance of the election results could affect American's faith in democracy.
Most Republican politicians have avoided talking about the election, and the few who have been exceedingly vague about the election results.
Senator Mitch McConnell, the majority leader and Republican of Kentucky, refused to acknowledge Biden's win on Nov 7, writing in a statement on Twitter that,
"Every legal vote should be counted."
Senator Roy Blunt of Missouri was interviewed on ABC News's "This Week," and expressed doubt that the votes were miscounted, but was careful to not recognize Biden as the President-Elect in the interview.
"It seems unlikely that any changes could be big enough to make a difference, but this is a close election, and we need to acknowledge that," Senator Blunt said, "I look forward to the president dealing with this however he needs to deal with it."
However, a few notable Republican figures recognized Biden as the President-Elect and congratulated him on his victory.
Former Republican President George W. Bush called Mr. Biden on Nov 7 to wish him well and released a statement afterward to congratulate the President-Elect.
"Though we have political differences, I know Joe Biden to be a good man, who has won his opportunity to lead and unify our country," Mr. Bush said in the statement.
In the long term, if Trump refuses to concede the election up until Joe Biden is sworn into office on January 20, the secret service will escort Trump out of the White House as soon as he is no longer legally president.
Leave a Comment
About the Contributor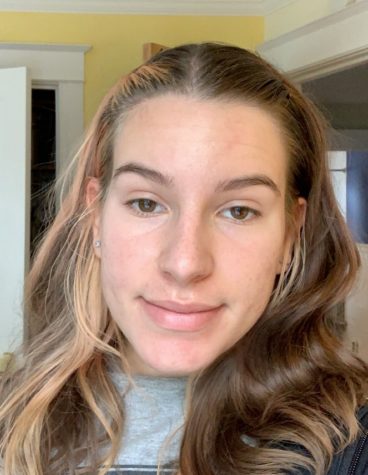 Lucia Granja, Social Media Manager
Lucia Granja is the Social Media Manager on RubicOnline. This is her second year on staff. While staying home, Lucia has been watching shows, listening...