Midterm mock election encourages political engagement
The clock strikes 9 a.m. as a line of students begins to form outside the doors of the small gym. After the long weekend filled with preparation and excitement, it was now time to vote.
On Tuesday, Nov. 8, 221 students participated in the 2022 Government and Citizenship mock midterm election.
This year's mock election was organized by Upper School history teacher Aaron Shulow, who worked alongside the Minnesota Secretary of State's Office to bring the feeling of a real election to SPA. "The small gym was arranged in a fashion very similar to many voting precincts, and we hope that simulating the process will make students more likely to vote when they turn 18 to have a say in who makes the decisions that affect them and their communities," Shulow said.
Across Minnesota, more than 300 schools participated in mock elections, giving students an understanding of voting and its importance. "I thought the mock election is really cool because it gets future voters interested in politics and educated about the local government," Junior Aurelia Meza said.
Each student voted for the next Minnesota Governor, Secretary of State, Attorney General, State Auditor, and Congressional Representatives for their respective district. In the official election, close battles are projected between Democratic incumbent Governor Tim Walz and Republican challenger Scott Jensen, Democratic incumbent Secretary of State Steve Simon and Republican challenger Kim Crockett, Democratic incumbent Attorney General Keith Ellison and challenger Jim Schulz, and Democratic U.S. Representative Angie Craig and Republican Tyler Kistner in Minnesota's 2nd Congressional District.
"
I thought the mock election was really cool because it gets future voters interested in politics and educated about the local government."
— Aurelia Meza
Senior George Peltier, a student in the Government and Citizenship class, had a major influence on the influx of voters for this year's mock election. Peltier's role was to rally people to cast their vote and let their voices be heard by the SPA community. "People weren't really that motivated to do a mock election that didn't benefit them in any way, but I believe we got over half the high school to make time in their busy day to vote," Peltier said.
Now that many students both at SPA and across Minnesota have had real-life experience, Shulow hopes that they will consider voting when they reach the age of 18. "There are many ways to become involved in your communities to make them better places, and voting is one critical expression of democratic engagement that should not be taken for granted," Shulow said.
The mock elections final results are shown below: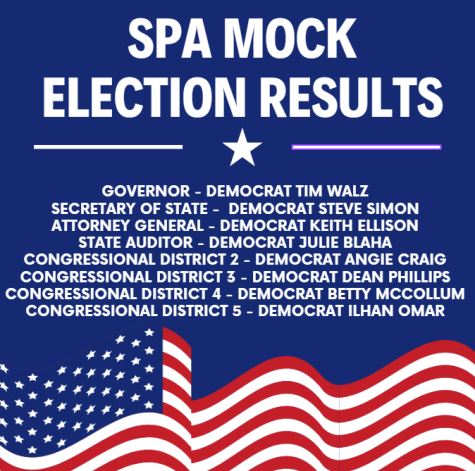 The results showed that SPA students had similar political interests to most Minnesotans. All of the candidates who won in SPA's mock election also took victories in Minnesota's state-wide elections. While the margins of victory were much closer in the actual elections – some winning by just a few percentage points – the results remained consistent.
The Government and Citizenship class plans to follow local elections and the presidential primaries next year, and the races for Congress and President in 2024.
Leave a Comment
About the Contributor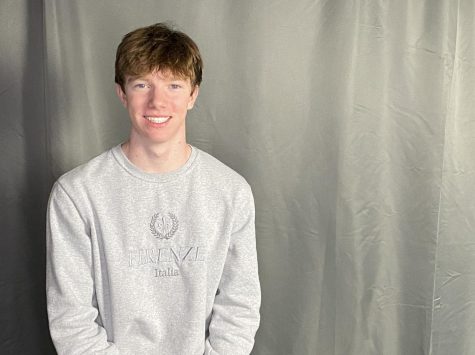 Tommy Verhey, Director of RubicOnline
Hi, my name is Tommy Verhey. I am currently the Director of RubicOnline, and have served as the Beats Manager of the RubicOnline and The Rubicon, the Sports...