Advisory budget leaves room to reimagine Wednesday X-Period
Fifty dollars. It doesn't sound like much, but when it comes to Wednesday advisory, it's everything.
"I think it's a good thing because it can be used to give students a break, which is really helpful, especially when there's a lot of studying for tests. Being able to take a break and get a drink and then play some games and whatever was really good," freshman James Welsh of the Mullen advisory said.
For the 22-23 school year, each advisory was allotted a fifty-dollar budget. Most advisories spend the budget on food: "All I've heard is food and more food," Welsh said.
For example, plans range from bulk snack runs to Costco to a one-time food field trip to the Caribou Coffee up the block from school.
Freshman Ryan Shiroma thinks advisories should go bigger. He said, "The Caribou idea would be a lot of walking just to get some food. I don't really need five meals a day; we have lunch. So I don't know that that's necessary."
Instead, Shiroma suggests that "you could get something that would last us a long time, perhaps lottery tickets. We could have a chance to win bigger than fifty dollars, in which case it would accommodate everybody's wants."
However, lottery tickets won't be on the approved list any time soon, as gambling isn't allowed on campus.
Still, in some advisories, much discussion surrounds how to use the money. In others, it was a quick decision. Welsh said, "Our advisor said we'll get Caribou once a semester and took any thought or opinion out of it. There was little argument."
On the other hand, advisories like the Dreher Advisory, which includes Shiroma, struggle to make a decision. He said, "Trevor and I want lottery tickets, while some other people want a hamster. I don't think that you could even get a hamster with fifty bucks."
"
Our advisor said we'll get Caribou once a semester."
— James Welsh
In a poll sent to the 9-12 student body on Jan. 27, 32% reported that their advisory had used all or a portion of the budget. Meanwhile, 44% reported that they had yet to use any of it.
Interesting uses include cookie decorating for the Moerer advisory, gingerbread houses for the Boemler advisory, a Jackbox game for the Hansell advisory, and water boilers for tea and cocoa for the Legendre-Gillespie advisory.
Some ideas for the future include splitting the money for a trip to Walgreens for the Collier advisory, Nerf guns for hide and seek for the Wigfall advisory, and a chocolate fountain for the Moerer advisory.
Additionally, as announced in assembly on Feb. 3, the Schmidt advisory is sponsoring a medallion hunt where the winner will get a Cafe Latte gift card out of their budget.
The advisory budget was allotted by Dean Tepp with few parameters, allowing for some very entertaining uses. From the student perspective, it has successfully been a fun implementation and distraction from the stressful parts of school. However, a large percentage of advisories have yet to use the budget…
"It will be interesting to see what happens," said Shiroma.
Leave a Comment
About the Contributors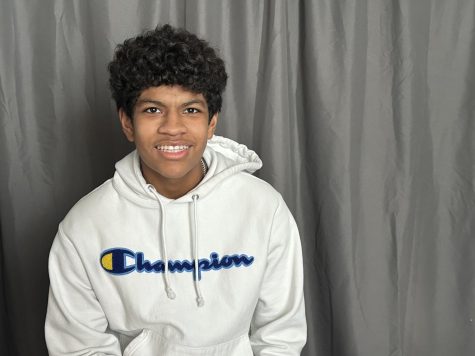 Juan Miguel Adams, Staff Writer
Hi, my name is Juan Miguel Adams (He/Him). I'm a Staff Writer for The Rubicon and RubicOnline this semester. At school, I play soccer and ultimate frisbee,...
Greyson Sale, Staff Writer
Hi, I'm Greyson Sale (he/him). I'm a Staff Writer for The Rubicon and RubicOnline this semester. At school, I do soccer, track, and debate. Outside...