USC launches trial run of new feminine hygiene products
As the shipments arrive this week, many of the first-floor women's and gender-neutral bathrooms in both the Middle and Upper Schools will be stocked with a new variety of feminine hygiene products. This change, the result of a USC subcommittee headed by Cerena Karmaliani, aims to provide female-bodied students with access to more comfortable and inclusive period products.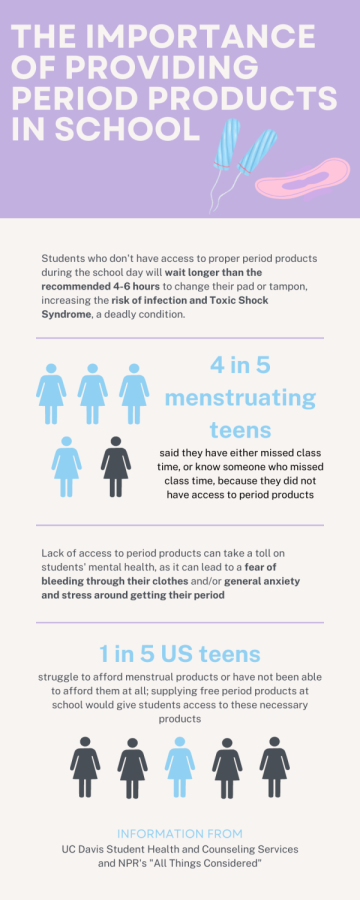 "I've had a really tough time dealing with periods in school and I know a lot of other female-bodied students in our school do as well," said Karmaliani. "We had a lot of complaints about the fact that [the current product applicators] are cardboard, there's not different sizes [of period products], they don't get re-stocked as frequently, and people don't feel as comfortable going to the nurse for alternate products."
In response to these complaints, Karmaliani brought the issue to USC and formed a subcommittee so that she could tackle the issue more directly. Karmaliani met with maintenance, Dean of Students Stacy Tepp, and Upper School nurse Tina Akervik to learn more about how much money is being spent on feminine hygiene products, how much of the current products are actually being used, and the kinds of possible alternatives that SPA could purchase.
The result of Karmaliani's work is a two-month trial run of new feminine hygiene products that include tampons in a variety of sizes, tampons with more comfortable applicators, and pads in a variety of sizes.
"[We want] students [to] feel safe at school and [feel] comfortable while they're using [period] products," said USC co-president Maryeva Gonzalez.
The reason for the limited time frame is that maintenance wants to make sure that the new products will actually be used before buying them in bulk.
To test how many of the new products are being used, USC plans to do an initial inventory of all of the new products that are being supplied in the first-floor bathrooms. The bathrooms will be checked again at the end of the two-month trial to see how many of the new products have been used and how that number compares to the usage of the previous products.
"
I've had a really tough time dealing with periods in school and I know a lot of other female-bodied students in our school do as well."
— Cerena Karmaliani
"If [the number is] more than what we're currently getting from our paper products and people actually tend to use the [new products] more, I think that's kind of positive feedback for us," said Karmaliani.
Another way that USC plans to measure reactions to the new products is by asking for student feedback once the trial period has ended.
Both Karmaliani and Gonzalez are hopeful that this trial run will lead to more permanent change. "It'd be great to have better feminine hygiene products instated permanently," said Gonzalez. "That way, [students] who need to use those products can feel comfortable at school."
Although the new period products are temporary, this trial run will serve as an important step in the right direction.
Leave a Comment
About the Contributor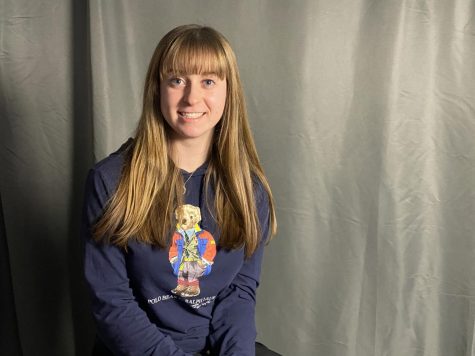 Alison Mitchell, Podcast Editor
Hi! I'm Alison Mitchell (she/her), and this is my second year on staff. I was previously a Staff Writer but am now the Podcast Editor for the Rubiconline....