Trump impeached again
On Wednesday, President Donald Trump made history as the first U.S. President ever impeached twice, no less twice in their first term. 232 representatives voted in favor of impeaching Trump on the single article of "incitement of insurrection." Among the ayes were 10 Republicans, the most of a President's own party to impeach them. No House Republicans voted for Trump's first impeachment in 2019.
The second impeachment comes exactly one week after a pro-Trump mob launched an attempted coup on the U.S. Capitol, which left at least five people dead. It is also one day after the House passed legislation urging Vice President Mike Pence to invoke the 25th Amendment to remove Trump from office.
Pence responded with a letter to Speaker of the House Nancy Pelosi during last night's vote: "Last week, I did not yield to pressure to exert power beyond my constitutional authority to determine the outcome of the election, and I will not now yield to efforts in the House of Representatives to play political games at a time so serious in the life of our Nation."
The impeachment resolution charges the President with inciting his supporters who committed "violent, deadly, destructive, and seditious acts" on Jan 6. It also cites Trump's earlier "efforts to subvert and obstruct the certification of the results of the 2020 Presidential election."
Now, the case will go to the Senate for trial. It is unclear whether the trial will be taken up before or after President-elect Joe Biden's inauguration on Jan 20. Between now and the trial, it is also possible that control of the Senate will change, pending the swearing in of Senators-elect Jon Ossoff and Rafael Warnock of Georgia.
It is said the Senate Majority Leader Mitch McConnell is "pleased about impeachment, believing it will be easier to purge Trump from the G.O.P.," according to the New York Times and sources familiar with McConnell's thinking. On Wednesday, the Majority Leader released the following written statement: "While the press has been full of speculation, I have not made a final decision on how I will vote and I intend to listen to the legal arguments when they are presented to the Senate."
This is a developing story. Stay tuned to RubicOnline for updates.
About the Contributor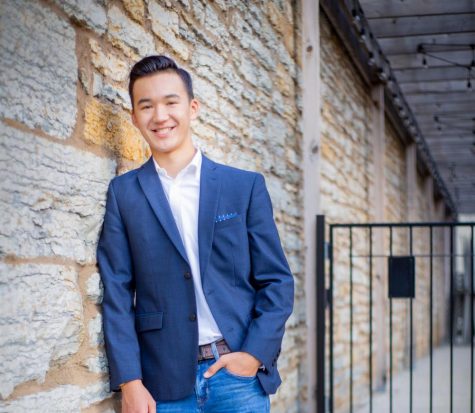 Nikolas Liepins, Political Correspondent/Contributor
Nikolas Liepins is the Political Correspondent and a writer/(photo)journalist for The Rubicon, RubicOnline, and Ibid Yearbook. This is his second year...