[THE 5] Iranian missile, Australian fires, earthquakes in Puerto Rico, the National Environmental Policy Act, and refugees in Minnesota
Local
Beltrami county in Northern Minnesota voted Tuesday to ban refugees looking to resettle in the United States. Beltrami is the first county in Minnesota to prohibit the resettlement of refugees and it is one of the first in the country to do so as well. Beltrami county has not taken in any refugee in the past 5 years, according to the Minnesota Department of Human Services. This means that though the vote is important in its meaning, it likely will note have much of an affect on any refugees seeking to resettle in Minnesota. There are still several counties in Minnesota who have until January 21 to make their decision. 
(Source: MPR)
National
The Trump administration has announced that they will be adapting the National Environmental Policy Act to set looser rules which will make it easier for infrastructure that could possibly be damaging to the environment to be built. Some of the changes in the act will be shortening the time given for environmental evaluations and considering fewer possible impacts in those evaluations. This decision could anger environmental groups as the changes could have negative effects on the environment.
(Source: CNN)
International
Iran officials admitted on Saturday to shooting a missile at the Ukrainian passenger jet that burst into flames and crashed Wednesday morning. 176 people died in the crash. Iran claims that the missile strike was the result of "human error." People have gathered in Tehran to protest this so-called error, including people chanting "resign," aimed towards military leaders. Iran and Ukraine have made an agreement to work together to conduct an investigation, and Iranian President Hassan Rouhani has agreed to compensate Ukraine. 
(Source: Washington Post)
Over 17.9 acres of land in Australia have burned and at least 24 people have died due to the fires that have taken over the continent. Millions of animals have been affected by the fires as well. Many of the firefighters are volunteers. The Australian government has been highly criticized for their lack of action to stop the wildfires and their lack of action on climate change in general. This week there have been protests lobbying for more action on climate change around the world in response to the crisis in Australia.  
(Source: New York Times)
Puerto Rico has been hit with earthquakes all week including a 5.9 magnitude earthquake on Saturday. There has been one confirmed death and the island's power has been in and out. Governor Wanda Vázquez Garced stated that they have estimated the disasters have caused 110 million dollars in damage and has asked for federal aid for certain towns. Thousands of people are living outside because their home was destroyed or they are afraid that if they go inside the building will collapse. Many outdoor community spaces are being used as shelters for those without a place to stay. 
(Source: CNN)
About the Writer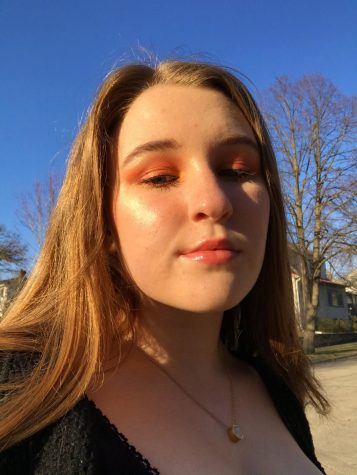 Evelyn Lillemoe, Chief Visual Editor
Evelyn Lillemoe is the Chief Visual Editor on The Rubicon. This is her fourth year on staff. Evelyn has been spending her free time during the COVID-19...