[SUSTAINABILTY & ETHICS] Administration sets ambitious environmental goals. Will they succeed?
President Joe Biden and Vice President Kamala Harris have made it clear since day one of their campaign that climate change would be at the top of their list for issues to change in America. On his first day in office, Biden rejoined the Paris Agreement, which promised that the country would have net-zero emissions economy-wide by 2050, and launched the National Climate Task Force to determine the government's course of action. He promised a World Climate Summit, but it was uncertain how such a meeting would occur amid a pandemic. On Apr. 22, 40 world leaders gathered on Zoom while news organizations live-streamed the event. Through the technical difficulties that plague working-from-home, Biden announced new goals and plans that will drastically change the U.S.'s economy and infrastructure.
Biden set two main goals: to achieve a 50% reduction, at least, from the 2005 levels of greenhouse gas pollution by 2030 and to create a carbon pollution-free power sector by 2035. To achieve both of those, the National Climate Task Force will use a whole-of-government approach to include the environment in almost every U.S. decision. They also consulted groups of scientists, government leaders, tribal leaders, businesses and schools to understand what the U.S. needs the most. Specifically, the administration is considering the environment in its plans to heal the nation from COVID-19 and meet the demand for improved infrastructure.
Sophomore Sila Liljedahl said, "I hope this can get us going faster on climate action but words like 'ambitious goals' and 'tackling the climate crisis' don't equate to action, so my hope is that the steps he outlined are enough to do justice to the necessary benchmarks he set."
"
I hope this can get us going faster on climate action but words like 'ambitious goals' and 'tackling the climate crisis' don't equate to action."
— sophomore Sila Liljedahl
The economy that the country rests on will become more beneficial to the environment through these plans. Biden will create millions of middle-class union jobs in green infrastructure, renewable energy, and in the production of more American products as some jobs will dissipate in environmentally harmful industries.
Being environmentally friendly is often seen as a luxury. An aspect of the policies is to ensure clean air and water for all, including the communities that the government has historically left behind. To cut emissions and energy costs for families, the government will support efficiency upgrades and electrification in buildings and fund the continuation of scientific research to make environmentally friendly decisions more available. They will also force the reduction of carbon pollution from the transportation sector by creating policies to reduce tailpipe emissions and increase the efficiency of cars.
While renewing the country's infrastructure, the administration plans to make cities more environmentally friendly by funding charging infrastructure and increasing transit, rail and biking availability. They will also financially support research and development of research focusing on new renewable fuels for aviation or other transportation methods and reducing carbon pollution from industries. While most of Biden's environmental plans focus on improving infrastructure to decrease pollution, some funding will be reserved to strengthen the ecosystems on the natural lands.
Leave a Comment
About the Contributor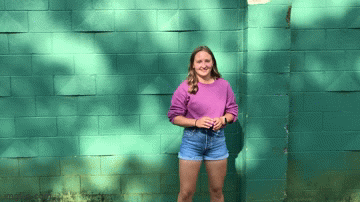 Elizabeth Trevathan, co-Director of RubicOnline
Elizabeth Trevathan is a co-Director of RubicOnline. Over the summer she played a tennis tournament to raise money for rare cancer research at Childrens'...