Students celebrate Thanksgiving through volunteer work
Most people were in their beds at 3 a.m on Thanksgiving, but volunteers with Community Actions and Services set their alarms early to help bring food to the tables of families in need. Meals on Wheels Thanksgiving volunteers met at Cretin-Derham Hall at 3 a.m. on Thanksgiving, Nov. 23, to prepare and deliver meals for families in need. CAS advertises the event every year and all students are welcome to join.Twenty SPA students participated this year. "It''s a way to give back on Thanksgiving that doesn't disrupt your Thanksgiving day," CAS member Stephanie Frisch said.
Altogether, volunteers packed around 20,000 meals, which were later delivered to families. Meals on Wheels is organized into an assembly line with jobs like packing food, carrying out boxes, and organizing them to be delivered. "It's a great community of people who are all spending time that they would be sleeping, packing meals for those who need and deserve them," senior Emily Carter said.
Despite the early hours, students have described the experience as lively.  "My favorite part was the atmosphere. We were all so tired but everyone made it really fun," sophomore Pia Schultz said.
Student volunteers enjoyed donuts and were kept awake with cheers. They were surrounded by other people who also took time out of their sleep to help the community."My favorite part was definitely being in an atmosphere of tons of other people wanting to help and volunteer," senior Nik Elsaesser said.
Four hours later, volunteers left to enjoy the rest of their Thanksgiving day. "I loved the feeling after leaving, like I had done something good for the world and I had sacrificed my sleep to do it," freshman Lucia Granja said.
Meals on Wheels also has other volunteering opportunities throughout the year. The Walk to End Hunger happens on Thanksgiving day at the Mall of America and is a great activity to do with younger children.  Delivering meals to seniors and people with disabilities is a volunteer position that happens all year round. Volunteers deliver lunch to about 10 people in need and personally see the good they are doing in their community.
Meals on Wheels can be contacted at (612)623-3363 and sign up to volunteer here.
About the Contributor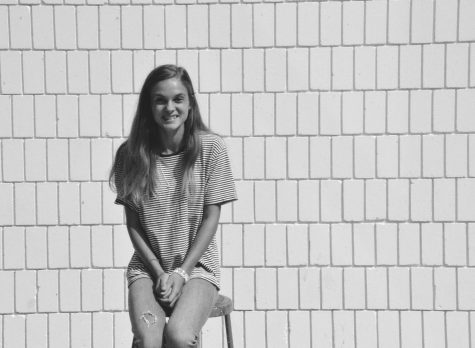 Flannery Enneking-Norton, The RubicOnline Feature Editor
Senior Flannery Enneking-Norton is an environmental science enthusiast, an avid hiker, and the Feature Editor for RubicOnline during the 2017-18 school...