Senior projects provide students with real world skills
Senior projects are an integral part of the St. Paul Academy and Summit School experience; every senior must complete a project during the month of May.  The senior projects run for four weeks this year from May 4-29.
"Senior project is a phenomenal learning experience that helps kids learn about working environments," senior Delaney Carter said.
Seniors are introduced to the project during the first part of the Senior Retreat in January. The senior projects consist of one primary internship, volunteer hours, and a wellness component. The seniors must submit a plan to US Mathematics teacher Anne Shimkus and US English and Fine Arts teacher Eric Severson, and also must be reviewed by the Senior Project Committee, which consists of various students and faculty. The plan includes an outline of their schedule and it functions as an agreement between the senior, SPA, and the mentor.
"
It hard some days I have to stay on my feet all day working….but it's all worth it to play with the kids, while they wait for appointments""
— senior Julia Hansen
According to senior Dean Isaacson, one of the most significant challenges is "finding out how to manage my hours." The senior projects help these students get a valuable foothold in the real world and give them experiences and opportunities which can help them down the road.
Isaacson's favorite part of the project so far has been "[Working] with my soccer coach Max, and also just that this internship might lead to a job opportunity somewhere down the road." This is an example of how these projects help outgoing seniors get a feeling for the outside world while still staying in a secure and comfortable environment, in a field that is interesting to them. Making sure that the students feel secure, while keeping it challenging is a challenge every year. Making sure the student thrives, and learns valuable information about the real world, while not being overwhelmed is something the committee strives for. "Working with the [Minnesota] Twins has shown me all that goes into the Twins operations, which has been cool to see," Carter said.
There are some requirements for all projects, including that 27 hours of work have to be planned each week, and that they cannot be paid during school hours or for any project related activities. "It hard some days I have to stay on my feet all day working and sometimes i don't have time to eat lunch, but it's all worth it to play with the kids, while they wait for appointments" senior Julia Hansen said. " But sometimes they are having too much fun playing with me so they don't want to go to their doctor appointment."
At the end of the projects each senior must give a 20-minute oral review to a member Senior project committee. The review is supposed to be a look back on the project they have just completed what they have learned, how they have matured because of the experience. In addition to this all senior either complete a two-page reflection paper or a regularly kept journal during the actual project. This brings a sense of closure to the project and to help students reflect on the lessons they have learned.
About the Contributors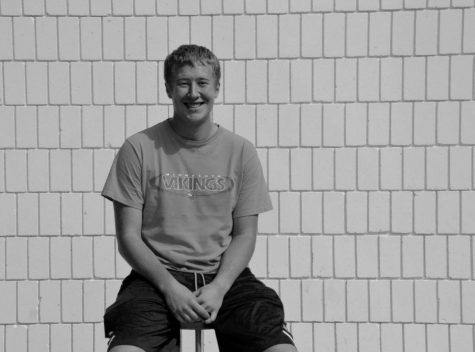 Peter Blanchfield, RubicOnline Opinions Editor
Peter Blanchfield, class of 2018, is this year's RubicOnline Opinions Editor.  Outside of publications he plays on St. Paul Academy and Summit School's...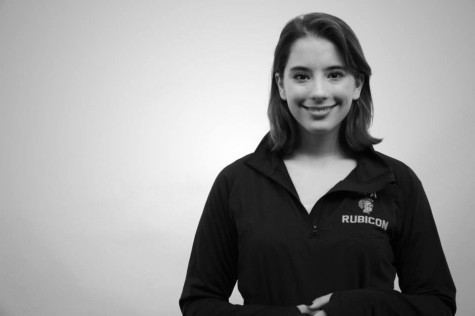 Eva Perez-Greene, Editor-In-Chief
Eva is a senior at St. Paul Academy and Summit School. She acts in Upper School theater productions, does sketch comedy at Stevie Ray's Comedy Club, and...