Restrictions eased in China, signaling a small victory for Zero-Covid policy protests
Shouts are ringing and signs are waving as people crowd the streets in protest, trying to override national censorship. In the past week, many people in China, typically in major cities, have grown tired of the country's COVID-19 lockdown. The lockdown started in 2020, when the numbers were at an all-time high, and has only begun letting up this year due to the protests.
Junior Oliver Zhu, whose grandmother lives in China said "I think that the policies are extreme but I'm worried if they do let up that people will get sick because of China's dense population".
Chinese residents in cities and college students on Chinese campuses have been protesting with blank white sheets of paper that symbolize the censorship of opinions on the government that is pushed onto them and candles for vigils. In comparison to the U.S., China has had extreme lockdown conditions.
The protests were sparked by the death of 10 people after a building in Xinjiang, China caught on fire on the 18th of Nov. and the residents were unable to escape because of China's policy that keeps people confined to their homes.
The policies stated that strict lockdowns are imposed if one a person is found to have Covid, that mass testing is mandatory, that anyone with Covid must be placed in isolation or quarantine, business and schools must be closed in lockdown areas (including shops, saving those that sell food), and lockdown must last until no new cases are reported.
Since these protests started, there have been a total of 23 in 17 different cities, with most happening on college campuses.
The protesters risk being arrested under the strict communist government led by Xi Jinping that opposes any form of protest against the nation.
Junior Henry Choi said, "Protests in China are much more extreme than in the U.S., probably because it's illegal there ."
The government has responded by being more lenient with shops and businesses. China has begun to roll back most of the restrictions, making protesters hopeful about the safety of the country and the upcoming years. They have also begun taking down signs and checkpoints for COVID.
Chinese teacher Tian Wang said, "I'm happy to see the changes being made but I don't think that China will return to normal."
Because only politicians who work at the national level will be able to have a say in COVID protocols, the number of protests has been growing to get their attention.
This story was updated 12/9 to include an additional interview.
Leave a Comment
About the Contributor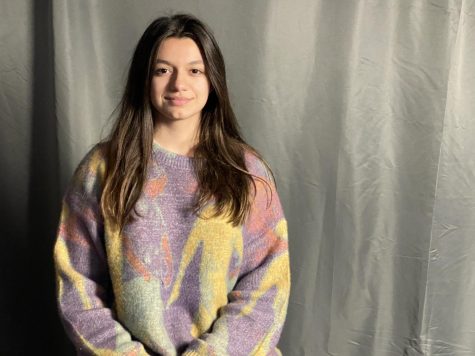 Zadie Martin, A&E Editor
I'm Zadie Martin this year, I'm the co-A&E Editor for RubicOnline. I really like learning about true crime and history. I also play bass and skateboard....