Reflecting on Speaker Day: Continue DEI work
From the death of George Floyd in May 2020 to the trial of Derek Chauvin, and most recently, the death of Daunte Wright, Minnesota has been at the forefront of national news. This begs the question, What better time than now to take action?
Amid all of these events, this year's virtual Speaker/Service Day was a chance to explore these current issues, as well as the overall theme of Diversity, Equity, and Inclusion (DEI). The Upper School Council and Community Action and Service Club partnered together to bring in eleven guest speakers and six documentaries for students to choose from and watch. A large group of students also recently held a walkout to stand against racial injustice.
Even though Speaker/Service Day may feel like a distant memory, continuing DEI work is vital: "It's important to act upon DEI work, because improving inclusivity and creating equal rights for everyone will help us advance our community," said USC/CAS member Audrey Senaratna.
Here are five ways to do so:
Reach out to the administration. This is a great way to affect change within our school community. It's as easy as sending an email to share ideas and possible plans for improvement to make a more meaningful impact in the future.
Donate. For those who have the means to do so, even a dollar or two can help make a difference. If not, reach out to someone who has the resources to donate. Mutual aid through Venmos and CashApp as well as websites like GoFundMe are great to find a variety of causes to donate to.
Protest. The more people who attend a protest, the better! A big crowd will draw attention and make others aware of the problems going on. Protests are also a great place for people who share beliefs and are passionate about them to come together.
Contact local legislators. People in power have the means to make real change within the government, which is why contacting them is so important. Simply send an email or make a phone call! Resistbot is one of many easy-to-use programs that allows you to send letters to officials of your choice about everything from police brutality, to poverty, to passing specific bills. Text RESIST to 50409 to get started.
Volunteer. There are tons of organizations within the Twin Cities and greater Minnesota that have opportunities to volunteer. Doing this work is very rewarding and makes a real difference. Some local organizations to volunteer at include The Jeremiah Program which supports single mothers, and Voices for Racial Justice. Two of the Speaker/Service Day speakers, Kevin Reese and Monica Bryand, are on the team at Voices for Racial Justice.
Even though some of these actions may feel small or insignificant, rest assured that any contribution to the cause will help. Within the SPA community and beyond, everyone has a role to play in the fight for Diversity, Equity, and Inclusion. Share these ideas with friends and family, because one last important way to help is to spread the word.
Together, it's possible to make real change.
Leave a Comment
About the Contributor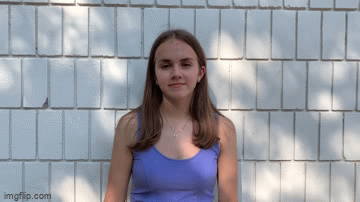 Eliana Mann, A&E Editor
Eliana Mann (she/her) is a sophomore and the A&E editor for RubicOnline. She loves to travel, and even lived in Australia for half a year when she...