BVS ties in a tough Homecoming Game
The boys varsity soccer team played a high-intensity homecoming game against Minneapolis South on Friday evening, resulting in a 0-0 tie.
BVS played consistently and stayed calm against a skilled team. While neither goalie faced much action at the beginning of the first half, the speed and chemistry between forward Cooper Bollinger Danielson, center midfielder Orion Kim, and forward Ezra Straub soon helped the Spartans up the offensive pressure and dominate play. Though their shots weren't falling, the players pursued every opportunity and kept their heads high.
Nathan Cohen and Arlo Zirps locked down South defensively in the back line by redirecting breakaways and sending deep balls to keep the pressure away from goalie Cooper Olson. On the other hand, the Minneapolis South goalie faced multiple close shots and breakaways from the Spartan offense. Unfortunately, a well-executed shot from Straub was later called offside by the referees, a call that the players and spectators firmly contested.
"
I think we came out with high energy, and at the end of the day, it just came down to not being able to finish."
— Nathan Cohen
With neither team scoring in regulation, the game went into double-overtime, consisting of two 5-minute periods. Unfortunately, despite strong efforts, the Spartans were unable to get a last-minute goal. Though the outcome was not what they hoped for, the team should take pride in a performance demonstrating their intensity, confidence, and skill.
"I think we came out with high energy, and at the end of the day, it just came down to not being able to finish," Cohen said.
Despite cold temperatures and rain, the stands and the track surrounding the field were packed with Spartans of all ages who gathered to watch after the homecoming carnival. Led by Spartan mascot Leo Sampsell-Jones, cheers, ringing cow bells, and blaring horns echoed from the crowd and pumped up the players as they fought until the last second.
"I really enjoyed the atmosphere of the game. It was the first time I got to play in the homecoming game, and to have such a supportive crowd was amazing," captain Cooper Bollinger-Danielson said.
With a 3-3-3 record, BVS is looking to pull out an important win in their next away game on Sept. 29 against IMAC conference rival Minnehaha Academy at 5 p.m.
Leave a Comment
About the Contributor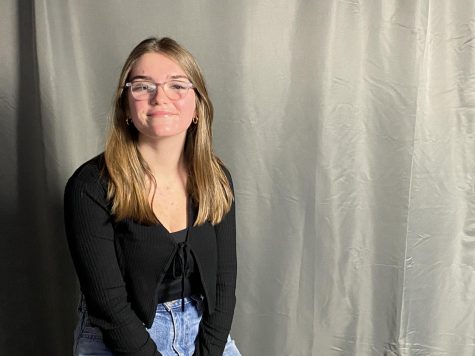 Ali Browne, Production Manager
Hi! I'm Ali Browne, and I'm the Production Manager for RubicOnline. This is my third year on staff and in the past, I have been the feature editor and...