PEP invites chief mentor of iMatter Larry Kraft to discuss global warming
The history room was crowded with students on Jan. 26, chairs lining the walls, occupied by students with keen eyes and inquiring minds. Everyone was focused on Larry Kraft, the Chief Mentor of an organization called iMatter.
The student group People for Environmental Protection invited Kraft to talk about the non-profit organization, iMatter. iMatter is a youth movement that provides opportunities for teenagers to challenge and inspire political leaders to make a change that addresses climate crises.
Kraft explained what actions students can take to address global warming and climate change. A few topics that Kraft discussed are how to make and present a youth climate report card in front of a board, the process of how to pass a resolution, how to fight against "big money," and the connection between environmental issues and civics. Most of the presentation was an open Q&A where students asked Kraft about his job and what they can do at the local level to raise awareness about the significance of climate change.

iMatter provides many opportunities for students to pursue jobs and internships that include working with the iMatter Youth Council, the youth leadership body, and iMatter staff.
The community aspect that iMatter fosters helps students strengthen their leadership skills, build writing skills, and become spokespeople pushing to change climate change. Through petitions, climate inheritance solutions, and presentations, students have access to many resources that will allow them to take initiative and be introduced to a national movement.
Leave a Comment
About the Contributor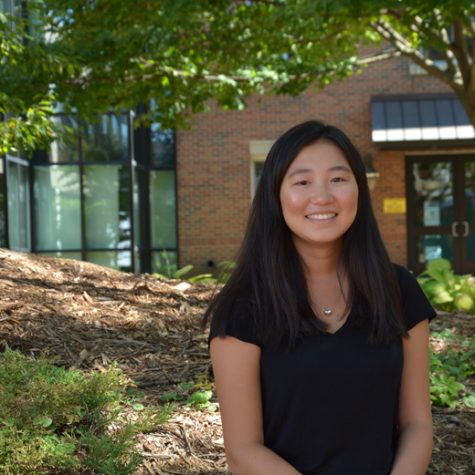 Stephanie Li, The Rubicon, Photo Story Editor
Senior Stephanie Li is The Rubicon's Photo Story Editor. Outside of the print room, she is an avid photographer and considers it a hobby of hers. Her...