PAWS continues threatened species awareness with "manatee month"
Changing leaves, the first snowfall, Thanksgiving, and Manatee Awareness: in addition to the classic signs of November, the club People for Animal Welfare (PAWS) is also raising awareness for manatees during the month. This poster campaign follows their October Bat Awareness project, and students can expect a new featured animal every month.
"A lot of these animals…are endangered or threatened, so [the posters] just bring attention to them. Some animals are really common, like bats, but people don't really know about [them]," PAWS president Lark Smith said.
Although manatees are no longer considered 'endangered' by the U.S. Fish and Wildlife Service, they are still threatened by habitat loss, and receive federal protection. PAWS hopes that their poster campaigns will promote discussion and inform students about the plight of these "sea cows."Due to their coastal habitat, Smith notes that there isn't much direct actions students can take. However, for future awareness campaigns involving local species, students should look out for both fun facts and suggestions for actions.
"We are in Minnesota so there aren't manatees here, but for bats, if there is something that people can do we will put it on the poster like 'build a bat house,'' Smith said.
PAWS aims to continue promoting a new endangered or threatened species every month, and offering more opportunities for student engagement.
"We are going to start doing activities specific to [the featured animal] as we get later in the year. We are going to plan [activities] for December and January," Smith said.
Students can get involved this month by taking a moment to read the manatee awareness posters, discussing conservation efforts, and sharing the information with their classmates.
About the Writer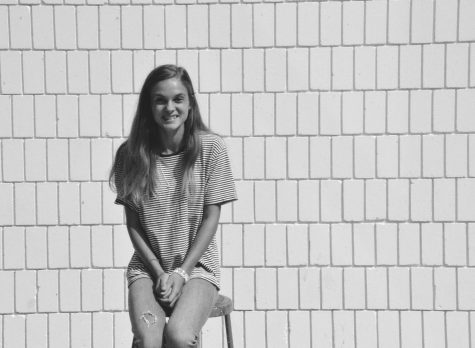 Flannery Enneking-Norton, The RubicOnline Feature Editor
Senior Flannery Enneking-Norton is an environmental science enthusiast, an avid hiker, and the Feature Editor for RubicOnline during the 2017-18 school...