Non-French speaking students can benefit from exchanges, too
As part of an exchange program, French students visited the SPA Upper School last week and Monday and Tuesday of this week. The exchange experience was no doubt enriching for students enrolled in French at SPA, but it meant less for non-French speaking students.
For non-French speakers, the exchange students were only experienced from a distance. While the entire Upper School met the exchange students in a welcome assembly, the interaction with the French students for many SPA students stopped there.
Upper School French teacher Sophie Kerman explained the drawbacks that occurred during this particular exchange.
"This year's exchange was slightly later than it usually is, so while the group two years ago went to the Valentine's dance and Super Bowl parties with non-French speakers, this group had Monday off for President's Day right after they arrived, and then they spent the snow day with their hosts," she said.
While unique challenges took away from French students' time with non-French speakers, exchanges still should make it a goal to be more involved with the entire school.
Kerman continued, "I can definitely see how interactions were more limited if you didn't happen to be in a class with them."
The French exchange students departed on Tuesday, but the questions brought up on this exchange need to be carried on into others. In order to fully maximize the benefit of exchange visits, interaction between foreign and SPA students should not be limited to students who speak the language of that particular exchange. The learning that comes from simply talking to students whose culture is so different than our own is a unique and invaluable part of learning at SPA that should not be undervalued. This learning cannot be only limited to the students hosting exchanges. The entire community needs to be involved in exchange visits in order to best benefit both the learning of SPA students and the learning of the students visiting.
About the Contributors
Martha Sanchez, RubicOnline
Martha is a Co-Sports Editor on RubicOnline. This is her third year on staff. She loves writing and this had led her to journalism. In addition to Martha's...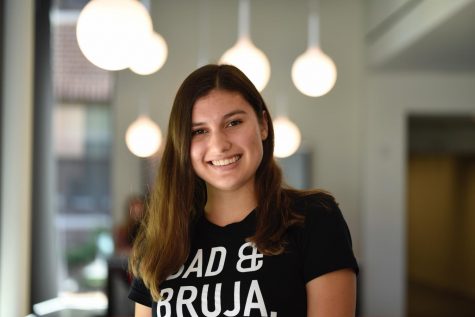 Isabel Saavedra-Weis, Opinions Editor
Isabel Saavedra-Weis is the Co-Editor of Opinion on the RubicOnline. She also is behind the blog No Right Answer. This is her fourth year on staff. Recently,...