Klus reflects on the growth of the choir
Hang on for a minute...we're trying to find some more stories you might like.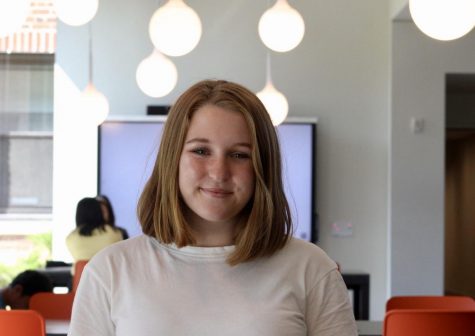 More stories from Evelyn Lillemoe
In her 30 years as director of the choir, US music teacher Anne Klus has seen the choir expand and grow.
"When I started there were 7 singers in Academy Chorale and there were about 15 singers in Summit Singers," Klus said.
However, the size of the choirs wasn't the only growth. The choices of music that the choirs sing have grown as well.
"A big factor is the amount of really good music that's out there that wasn't available before," Klus explained, "Even how people are writing, and how they are composing, and what they are writing about has continued to develop."
Klus puts a lot of thought into the music she chooses for her students. Before choosing a song, she considers many different elements of a choral piece, such as genre, composition, and messages in the lyrics. There is a great responsibility she must fulfill when choosing songs for the choirs.
"One of the biggest differences between instrumental music and choral music is that we have text, we have words. And I adore orchestra music and band music, but you have another responsibility when you are singing words because they send a message," Klus said.
In recent years, she has chosen a more diverse selection of music.
"There's a lot more different style to choose from in choral music. Everything has exploded, so there [are] many more options. I think it's more fun and I think we need to do new things," Klus said.
But she also knows the importance of classics and uses them to teach students about music.
"There are some really classic gems that as a music educator I want to make sure that the students experience. As a music educator, that's your first job; to educate. And I need to educate musically as to what's out there. We can't just do POPS music all year long," Klus said.
Klus wants the choir to continue to grow and move forward. She always wants students to have the option to do choir.
"[I want the] opportunity to continue to foster growth and [for students to] have the choice of being able to be in choir …  I want to make sure they still have that opportunity to sing if they want to," Klus said.

About the Contributor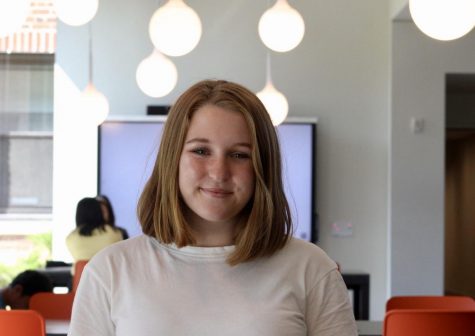 Evelyn Lillemoe, Arts & Entertainment Editor
Sophomore Evelyn Lillemoe is an A&E editor on the Rubicon. This is her first year on staff. She loves journalism because it is an opportunity to share...