Sounds of SPA: music coming from performance spaces inspires instrumentalists
Sounds in the SPA community change over time, throughout the day, and depending on your location. Down the music hallway, the sounds of the choir, orchestra, and band can dominate the halls and students associate particular things with them.
The Upper School Orchestra and the band have particularly overwhelming sounds that appeal to the students that frequently visit those rooms. Seniors Justin Hla and Blythe Rients tune their instruments in the orchestra room. Hla believes that tuning can make or break a performance. 
"Tuning is the most important part of the orchestra because if you're off-key then the audience realizes very quickly," Hla said.
While tuning helps Rients connect to the other students playing instruments in the class.
"It makes me feel ready to play as a whole group rather than individuals," she said.
"
It is really cool to hear the whole orchestra playing the same note on different instruments because of the different tones when tuning."
— Blythe Rients
The sound and location help Hla and Rients stay focused on what is important to help them and the other students flourish as a collective and unified group.
Sophomore Ivan Starchook participates in the Upper School Jazz Band, and when he hears the sound at the far end of the hallway, he's reminded of why he joined.
"It's a really fun environment because everyone is super chill and the songs we play are cool," Starchook said.
The sound of the band keeps Starchook calm and allows him to enjoy playing music, not for an intense or stressful grade, but the calming environment it provides him.
About the Contributor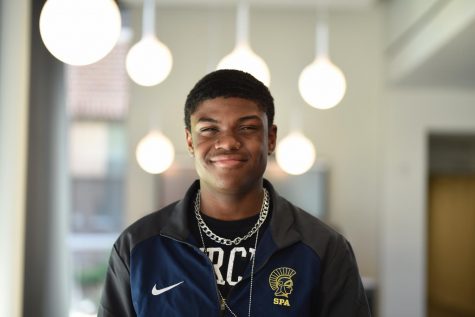 Tristan Hitchens-Brookins, Podcast Editor
Tristan Hitchens-Brookins is one of the members of the Interactive Storytelling Team at RubicOnline. This is his third year on staff. Tristan's philosophy...