Involvement in Give to the Max Day goes beyond donations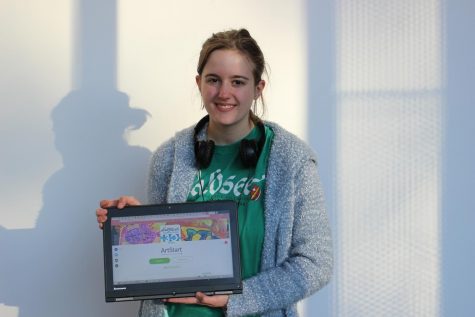 Nov. 15 marked the 10th anniversary of Give to the Max Day, an annual event in Minnesota that raises money for nonprofits and schools. Give to the Max Day was first launched in 2009 by the Minnesota Community Foundation in collaboration with other organizations committed to raising money for groups across the state.
The event took off in the first year and was able to raise $14 million in 24 hours. After 10 years of Give to the Max Day, the event has raised a total of $150 million. The amount of support shown for non-profits through this event is completely unique to Minnesota.
Students volunteer at many organizations who participate in Give to the Max Day.
Senior Jazz Ward has been volunteering at the Children's Minnesota Foundation since the beginning of her ninth grade year and volunteers every Monday for three hours in the evening. Children's is one of the many organizations that gathers donations from Give to the Max Day.
"I am an in-patient volunteer at the hospital. I walk to different patient rooms to see if they or the parents need anything. Many times I will stay and play with the kids while the parents get food or coffee. Sometimes I hold babies in the NICU or clean toys in the playroom," Ward said. "My parents both worked in hospitals so it was something I was always interested in. I looked up various ways I could volunteer but I had to wait until I was 15. I love helping kids and it's really fun to always be meeting new people in the hospital," Ward added.
Minnesota's clear embracement of philanthropy is not just shown through the high amount of donations. While donations are extremely important, volunteering in the community is another vital way to give back.
"If people want to volunteer with the Children's Hospital it is really appreciated by all the hospital staff and kids," Ward said. "However, they do require a minimum commitment of like six months to a year. I love it and would definitely recommend it to everyone."
Allie Smulka, development associate at Children's recognizes Give to the Max day as one of the biggest days for donations.
"Give to the Max day is huge for Children's… It is one of our larger giving days of the year. We rely so heavily on philanthropy at Children's because we believe in never turning away a child, regardless of their family's ability to pay for their care. 47% of our kids here are on Medicaid, so that means that families have a really hard time paying for their coverage and a lot of it is supported by the government," Smulka said. "We supplement around 84 million dollars a year worth of care with Medicaid and a lot of that money comes from philanthropy and donors who give on days like give to the max day."
To celebrate its 10th anniversary, the organization will also be giving away prizes every 10 minutes, helping the nonprofits to win part of the $130,000 prize pool. One of the most popular options is the golden ticket prize. When any donation is made, a golden ticket will be entered for that organization, and if it is drawn the organization will receive an additional grant.
GiveMN's goal is to create a more sustainable structure for reaching fundraising needs for various nonprofits such as the Animal Humane Society, The Washburn Center for Children, Feed My Starving Children, the Guthrie, and many more. The company works to identify the needs for certain nonprofits first, then helps develop specific ways to raise money.
Sophomore Katherine Goodman volunteered her time over the past summer at Art Start in St. Paul, another organization involved in Give to the Max Day.
"I was mostly volunteering in the summer, but a lot of my work involved reorganization and cleaning. I helped pick things up and moved things around, I helped sort the donations that we received. So I would go through and try to sort them into piles so that they could be sold. I would also just do general tidying up around the store," Goodman said.
Goodman supports the positive mission the organization aims towards. Art Start is a non-profit that promotes arts and education opportunities along with appreciation for the environment, as the organization uses recycled materials. 
"I think they do a great job of reusing things instead of having them sent straight to the landfill. Lots of materials that you wouldn't necessarily think of using end up being used to make really awesome crafts and stuff. I think it's also a really great way to find cheap materials for crafts… They have a wide variety of things and it's not terribly expensive, so I think they're doing a really great service," Goodman said. "They're definitely really friendly and would be open to having volunteers," Goodman added.
Leave a Comment
About the Contributor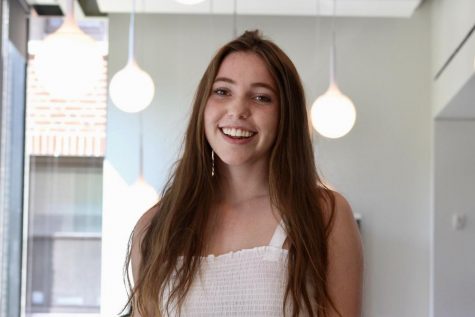 Claire Hallaway, Photo Story Editor
Senior Claire Hallaway is excited to start another year on the Rubicon as the Photo Story Editor. This is her fourth year on staff. Previously, she served...