[GOOD QUESTION] How did SPA choose its mission statement?
Despite walking past SPA's mission statement everyday, few students give those 14 words any thought. But this mission statement sits at the center of SPA's aspirations for enriching the educational experiences of its students, the effects of which will stay with them long after they graduate.
In 2011, The Independent Schools Association of the Central States (ISACS) conducted a report on SPA, which included a proposal for the school to redefine its mission statement.
"[ISACS] said, you know, take another look at your mission statement; which seems both plain, uninspiring, and also more descriptive of what you do than inspirational of what you'd like to do or where you want to be. So that gave us the nudge to really go back and give it some more thought," Board of Trustees President Tim O'Brien said.
In 2012, the Head of School and the Board of Trustees began drafting their ideas carefully and intentionally about each aspect they were trying to capture.
"We had easels up across the room, and at various times people would go and just write words or concepts. We would vote on what people thought was best representing SPA," O'Brien said.
After substantial review and a year's worth of brainstorming and discussion, SPA unveiled its current mission statement in 2013.
"
When you look at the mission statement that is above my window, that's a huge statement to make."
— Head of School Luis Ottley
While everyone has a different interpretation of the mission statement in terms of how it motivates them, the overall goal was to define SPA as an institution while stating its intention of creating an environment that challenges and inspires students.
"In the first half, 'Shaping the minds and the hearts,' we chose 'shaping' because the school can have a strong influence but doesn't make the final decision on what the life or personality of the student will be. 'Minds' and 'hearts' because, although we are primarily an academic institution, people bring their whole selves to the school, and if you only deal with people's minds, then you are neglecting a huge part of who they are," O'Brien said.
The second half of the mission statement is "… of the people who will change the world." O'Brien explained that each generation is bound to change the world, whether positively or negatively. The statement is trying to capture the idea that students are responsible for their futures.
At the first assembly of the year, the new Head of School, Luis Ottley, gave an opening speech in which he used the statement to explain to students why he chose to join their community. Ottley's focus on the mission statement was a critical reminder to students, faculty, and administration of what life at SPA should be about.
"
In pursuit of excellence in teaching and learning, St. Paul Academy and Summit School educates a diverse and motivated group of young people for leadership and service, inspires in them an enduring love of learning, and helps them lead productive, ethical and joyful lives."
— The Old Mission Statement (mid 1990s)
"I chose to talk about [the mission statement] on the first day because I thought it might be sort of good for people to know why I'm here," Ottley said. "What drew me into the Twin Cities … When you look at the mission statement that is above my window, that's a huge statement to make," he added.
Ottley explained that while the world isn't always inclusive or unified, students at SPA should strive to erase those divisions by learning the skill sets needed to "change the world."
Ottley said that for SPA students to change the world, they must first understand how it functions, which is a crucial part of the learning students do every day. Another essential piece is existing in an environment that allows and encourages each individual to speak their mind, bringing many unique perspectives to the table.
"You have got to be a critical thinker," Ottley said. "You have to be willing to solve problems, see injustice, and not be comfortable with that… As a student, to be courageous enough to speak your mind and say, 'That's not how we're going to do it. That's not who I am.' [SPA] is a great place to try it because you're not a large high school; you have an opportunity to be in spaces and places with people with whom you don't always share the same ideas," he added.
The overall goal of the mission statement is to define SPA as a community and to proclaim the school's intention of helping its students pave the way to a future of change.
Read more Good Question in The Rubicon print archives.
Leave a Comment
About the Contributor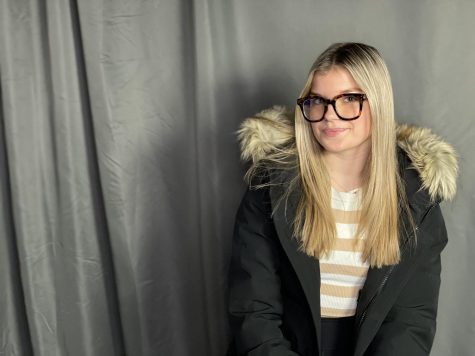 Hazel Waltenbaugh, News Editor
Hi!! I joined The Rubicon as a Sports Editor during my sophomore year. Junior year I started as the News Editor for our print section, and for my senior...