Ottley prepares to join community as new Head of School
Incoming Head of School, Dr. Luis Ottley, hopes to approach his new role with thoughtful, community-based leadership next fall to bring out the hearts and minds of students.
In order to make progress in his goals for the school, Ottley recognizes the importance of communicating with the community he will be joining and forming connections with the students, faculty, and parents within it.
"My number one priority is getting to know the community. I'm going to prioritize meeting with the faculty, staff, and parents. And, over time, I hope to meet as many students as I can, so I can get a feel for the SPA community," Ottley said, "It would be arrogant and immature of me to start formulating a plan when I don't really know you yet."
While Ottley is new to the Midwestern school experience, he cherishes his own memories of high school and understands how crucial these years are for adolescents. Ottley was born in the Republic of Panama and he remembers high school as being very enjoyable.
"I loved hanging out with my buddies…but high school was really about my connection with my peers and, at least for me, growing as a person. I feel that a lot of what I did in high school made me the person I am today, and it was my place to bump up against some boundaries and an experiment of who I thought I needed to be in this world."
After graduating from Allegheny College, Ottley taught math at Bullis School in Maryland. During this time, he also coached tennis and cross-country, which helped him understand the pressures of being a student-athlete and the commitment and energy students put into sports and extracurriculars.
Ottley then moved on to be the principal for both Ethical Culture and Fieldston Middle School in New York and the Middle School Director at University Preparatory Academy in Seattle, where he continued to build on his passion for math and helping students understand its complexities. He also taught Spanish, his first language, at the school. This allowed him to create more of an understanding of the Spanish-speaking community and culture.
The next step for Ottley was earning a master's degree in business administration from Johns Hopkins University, which he used to help organize a summer school program and bring it back into the limelight, as it had been getting less attendance, at his current job as Head of School at St. Martin's Episcopal School in Atlanta, Georgia. He worked as the leader of the summer school program, which he said "helped me dabble in leading a school."
"
This is a thoughtful community of students and adults that are really committed to caring for one another. Who wouldn't want to be a part of that?"
— Dr. Luis Ottley
Ottley decided to pursue a doctorate in education from the University of Pennsylvania, so he could further his career in helping students, no matter what classroom or office he occupied: "I have really used every one of those degrees in one way or another on both the East Coast and West Coast," he said.
What drew Ottley to apply for the Head of School position was the school motto: Shaping the hearts and minds of the people who will change the world.
During his interview on campus, Ottley said the mission was clearly lived: "I saw honesty. I saw integrity. I met with students who wanted to talk about real issues and who weren't afraid to bring their whole selves and perspectives to school," he said. "This is a thoughtful community of students and adults that are really committed to caring for one another. Who wouldn't want to be a part of that?"
Ottley will officially begin as the head of school in July 2022. His wife and two daughters will move with him to St. Paul, where his kids will begin first and third grade at the Goodrich campus.
Leave a Comment
About the Contributor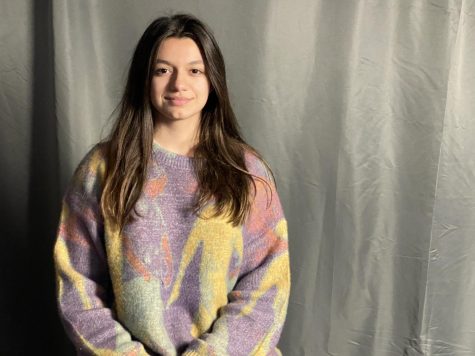 Zadie Martin, A&E Editor
I'm Zadie Martin this year, I'm the co-A&E Editor for RubicOnline. I really like learning about true crime and history. I also play bass and skateboard....