From campers to counselors: opportunities arise at summer camps
The baton is being passed. For many students, attending camps was a staple of summer growing up. Now having matured to high school age, new leadership opportunities are available for students within summer camps at SPA.
Summer at SPA, which is open to all Twin Cities students, offers a wide variety of camps, clinics, and enrichment programs. New this summer is Spartan Day Camp, which will be held on the Goodrich Campus for students entering grades K-3 and will feature numerous opportunities for fun.
"…[Spartan Day Camp] gives students, especially those incoming kindergarten students, an opportunity to meet some of their peers and get to know each other before they even get to school in the fall," Summer Enrichment Director Vito Sauro said.
But beyond attending camps, older students at SPA are given the opportunity to help run them. The first step in the hiring process is getting the word out.
"We have historically made an announcement during an Upper School assembly and put it out in the Upper School student newsletter," Sauro said. "…my goal is to get as many Upper School students who are jazzed and excited about doing this the opportunity to be involved in some way."
Junior Audrey Senaratna is one example of a student who exemplifies that excitement. After working at the Film & Frolic Enrichment Workshop this past summer, Senaratna is looking forward to returning again. Previous to working at Film & Frolic, Senaratna had been a camper herself for three years. The transition from camper to counselor allowed her to "see the other side of it."
"…There's a lot of organization that has to go into it, and there's a lot of effort that the counselors put in, that Mr. Razavi puts in, that I had just never really seen before," she said. "Normally I'm the one creating the film, doing the creative parts, but then last year, I was really just facilitating other people's ideas. So it was just fun to change up my role and help other people kind of create what they wanted to," Senaratna added.
Originally, the job was brought to Senaratna's attention by Middle School Social Studies Bobak Razavi, who runs the Film & Frolic camp.
"Mr. Razavi was a big figure in my middle school career because [of] tennis. I had him as an advisor [and] I had him for social studies," she said. When Senaratna studied abroad in Sri Lanka last year, she emailed Razavi for the camp application because she wanted to work there in the summer. Prior to Film & Frolic, Senaratna had never worked with kids. However, she felt that the new experience didn't prove to be too challenging.
"
I certainly hope that all of these jobs would help prepare students to think about the work that teachers do as educators every day.
— Vito Sauro
"[Working with kids] was typically pretty easy," she said. "…they understand that they have a timeline and a deadline and they are better at doing things themselves than I think young elementary school kids would be. In that way, it wasn't too hard. It's just not something I was used to doing."
Sophomore Andy Allen is another former Film & Frolic counselor who will be returning to the camp this summer.
"Working at Film & Frolic last summer was a great experience," Allen said. "I got to help middle schoolers bring ideas they had into a real production that they won some awards on. I even did a little acting and was a member of the epic 'Pickleball Moms' cast," he added.
All in all, Sauro believes that the experience of working at a SPA summer camp can translate to real life in the form of a valuable sense of understanding.
"I certainly hope that all of these jobs would help prepare students to think about the work that teachers do as educators every day… Giving students the opportunity to sort of take on that new lens for just a brief moment is pretty cool," Sauro said.
Although SPA is no longer hiring for summer camps, registration is still open for several. Summer at SPA begins Jun. 12.
Leave a Comment
About the Contributor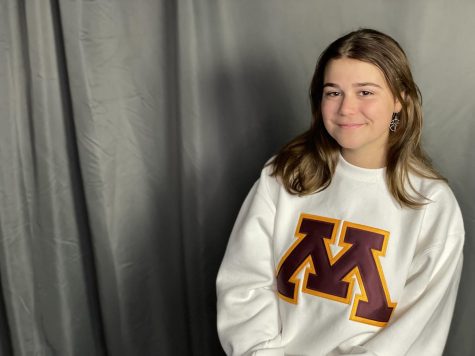 Johanna Pierach, Good Question Editor
Hi, I'm Johanna Pierach (she/her), The Rubicon's Good Question editor for the 22-23 school year. This is my second year on staff, and last year I worked...