Candidates find creative ways to reach voters during elections
Table tents, photo frames and giant photo cutouts: during the most recent round of officer elections, many candidates used nonstandard ways of grabbing voters' attention. For many, these creative campaigns involved interacting with members of the SPA community in order to increase their outreach.
Although juniors Henry Hilton and Orion Kim did not win the Upper School Council presidency, they received plenty of attention for their creative campaign tactics. Junior McKinley Garner ran Hilton and Kim's campaign. For the two presidential hopefuls, he created "Big Henry," a cutout of Hilton that hung on the wall near the library for days before the election. Big Henry and two other cutouts (as well as Hilton himself, currently on a semester-away program, via video call), made an appearance at the officer speeches on May 4 to the surprise of many voters.
Garner described the importance of using flashy tactics to get voters to pay attention in school elections.
"People are going to vote for the people they know," Garner said. "You have to make something that's bold and cause word to spread around—something a little goofy. Something that gets people talking."
Sophomores Annie Zhang and Cerena Karmaliani used Garner's school election philosophy to successfully campaign for USC co-vice presidents. Their Instagram page, @annieandcerena4vp, boasts endorsements from students of all grades, as well as faculty members like Head of School Luis Ottley. Some photos showcase people wearing glasses emblazoned with "Vote 4 Annie" or "Vote 4 Cerena," and others have people holding a photo frame covered in signatures from other supporters.
Karmaliani emphasized how her and Zhang's passion for making change as co-vice presidents drove their efforts.
"
You have to make something that's bold and cause word to spread around."
— McKinley Garner
"We both really wanted [the co-presidency] and felt like we would make a big difference, but [the campaign] was also a lot of fun," Karmaliani said. "To be like, 'Gosh, can you wear these sunglasses and take a photo with us?'"
She also noted that the campaign, while funny, was bolstered by the pair's experience.
"We had both been on USC for two years each, and we both have worked really hard… and passed multitudes of proposals," Karmiliani said. "That was something we wanted to promote and be like, 'Yeah, we actually want to make the change.'"
Supporting a campaign with experience instead of stand-out visuals wasn't unique to Zhang and Karmiliani. Juniors Henry Choi and Audrey Senaratna were the pair that ended up clinching the USC presidency. Most of their promotion was on Instagram—a method which Choi describes as "pretty standard"—but they also put out promotional table tents throughout the cafeteria and the English commons, which he believed helped their outreach.
"The table tents were all Audrey's idea," Choi said. "Everyone else [was] also doing a lot of creative stuff, [so] we kind of also needed to do something to be competitive."
Despite the candidates' differences, all three groups agreed that the process of campaigning was enjoyable and made their presence known, regardless of whether they won or lost.
Leave a Comment
About the Contributors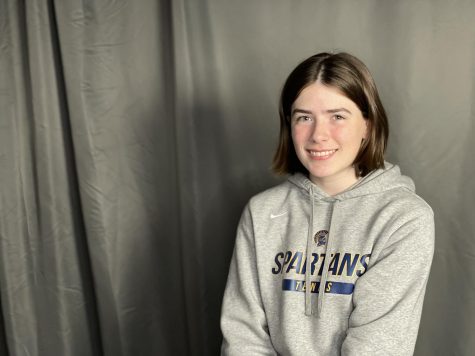 Eliza Farley, Feature Editor
Hi! I'm Eliza (she/her), one of the Feature editors for The Rubicon. This is my second year on staff; last year I began as a staff writer and ended as...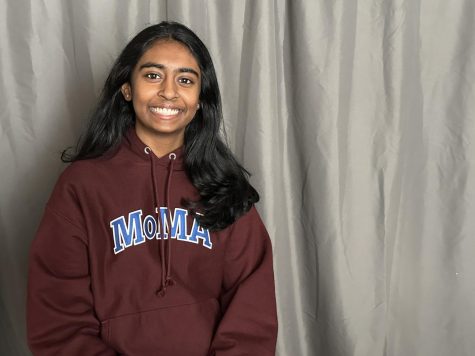 Shefali Meagher, Staff Writer
Hi! I'm Shefali Meagher and I use she/her pronouns. I'm a Staff Writer for The Rubicon and RubicOnline this semester. At school, I'm involved in debate,...