Batson's passion for equestrian riding takes her to national horse shows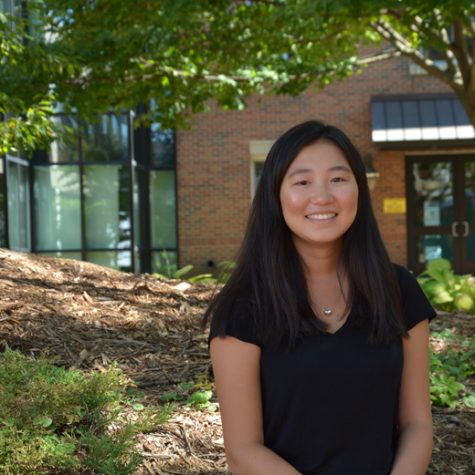 More stories from Stephanie Li
"Walk, trot, canter! Over!"
The sound of hooves beat against the sand and people in the stands cheer as the rider approaches a jump. She can feel the horse's muscles tighten as he prepares for the jump. Her heart rate quickens as the cavelletti looms nearer and nearer and suddenly, she is lifted off the ground. She smiles joyfully when she lands on the other side, knowing she executed a bascule perfectly.
9th grader Amelia Batson has dedicated most of her life to horseback riding; her love for horses and riding started when she was just two years old.
"I started when I was eight years old but I've wanted to start ever since I went on my first pony ride at an apple orchard when I was two," Batson said.
Unfortunately, she had to wait until she was eight years old to pursue her passion. But, since then, Batson has been taking riding lessons in Stillwater, MN about three times a week to train. She currently rides a large pony named Webster who she leases.
The most exciting and rewarding part about horseback riding is being able to show off skills and tricks. Batson attends many A-rated horse shows during the summer but also in the fall because the season extends to October. She competes in the Large Green Pony Hunters division which entails 2'9 to 3′ jumps.
"I'll go to probably five or six shows in between [April and October]. From the State Fair to Iowa to Kentucky, I [compete] all over. I do jumper show riding… doing some flating on the ground without going over jumps and doing some courses over jumps."
Flat racing is a race without jumps for those that are unfamiliar with riding terms.
"
I started when I was eight years old but I've wanted to start ever since I went on my first pony ride at an apple orchard when I was two."
— 9th grader Amelia Batson
"At the shows, I compete in a few classes. Our rounds are only a few minutes long so it's pretty short. We'll warm up for a little while and do some practice jumps like walk, trot, and canter," Batson said.
Batson estimates each course to take between a minute and a half to two minutes. She participates in multiple courses, each consisting of around eight jumps.
The biggest show Batson has ever attended is the Pony Finals which took place in the Kentucky Horse Park this year.
"My division was pretty large, about 90 ponies," Batson said.
Batson considers qualifying for Pony Finals as one of her greatest accomplishments because it took such hard work, persistence, and endurance to get to the national show.
"To qualify, I had to win champion or reserve champion out of a group of three or more other ponies at an A or AA rated show… I won reserve champion at an A-rated show during the past show season," Batson said.
One of the perks of horseback riding is the rider develops a strong bond with the horse.
"For the past season I've been riding a large pony [named Webster]. I've been [in the] three-foot large pony division with him. That's been fun because we started out in the green division and we worked our way up."
But, sadly, Batson won't be riding him for much longer.
"I'm growing out of him and I'm going to move on to bigger horses so I can jump higher and do more," she said.
Batson recalls her first horse show when she was 10 years old: "It was a schooling show… I was riding a horse named Penny at my lesson barn. It was probably a half hour away a little bit out west and I was really excited. I went around and did a course of little cross rails and trotted around and I got little ribbons and it was really fun."
Although horseback riding can be a bit scary, Batson feels comfortable around horses.
"
You never know what you might get on any certain day…you might fall off and it just depends."
— 9th grader Amelia Batson
"I not super scared, I mean sometimes horses are unpredictable so they'll stop at a jump or start bucking. The horses that I have ridden, even if they go crazy sometimes, they're pretty good," she said.
Horseback riding doesn't come easily and training with horses takes patience and time. Because they can be erratic or unpredictable, on some days, it's difficult for Webster to cooperate with Batson.
"You never know what you might get on any certain day, [the horse] could be really lazy or really crazy and start bucking or stop in front of a jump so you might fall off and it just depends. But, because of this I've learned to be a better rider and every time something happens, I've learned to get back up and try again, and to listen to my coach and figure out what to do differently next time," Batson said.
Leave a Comment
About the Contributor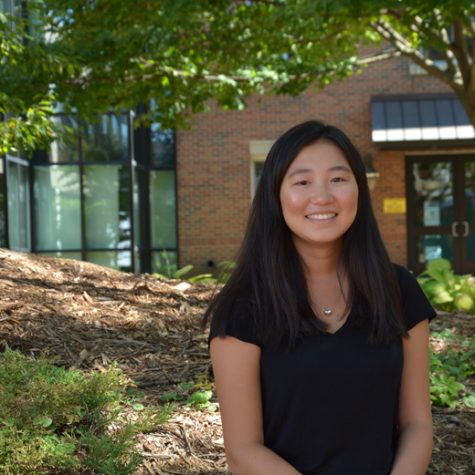 Stephanie Li, The Rubicon, Photo Story Editor
Senior Stephanie Li is The Rubicon's Photo Story Editor. Outside of the print room, she is an avid photographer and considers it a hobby of hers. Her...