Illness epidemic hits classrooms
The geographic spread of Influenza activity is categorized as widespread, the greatest on the scale, across 48 states, Minnesota included. Additionally, 43 states experienced high influenza-like illness (ILI) activity in the week ending on Feb. 17.
Influenza positive specimens reported by U.S. Public Health Laboratories for the 2017-18 season indicate that 2 subtypes of each influenza A and influenza B are in circulation. The proportion of circulating viruses is unavailable due to specimen submission guidelines implemented in 2010 under the "Right Size Roadmap" for influenza virologic surveillance.
There has been a total of 588 school ILI outbreaks according to the most recent weekly report from the Minnesota Department of Health. MDH defines a school outbreak as "when the number of students absent with ILI reaches 5 percent of total enrollment or three or more students with ILI are absent from the same elementary classroom."
Long-Term Care facilities also report to MDH when they suspect ILI in their facilities, and a total of 160 have been reported thus far
According to the Center for Disease Control and Prevention's most recent weekly report, a total of 97 pediatric deaths have been attributed to influenza activity in the 2017-18 season, 13 of which occurred in the week ending on Feb. 17, 2018. Four pediatric deaths have been reported since the beginning of the influenza season in Minnesota.
Upper School Dean of Students Max Delgado shared the impact of influenza on attendance.
"On average we've had six to eight kids sick a day, but lately it has been more like 15 to 20; additionally, kids are often sick for one to two days, but the new average is now two to four," Delgado said.
Sophomore Ethan Richman, who contracted the flu, stayed home from school to recover and suspects he got sick from other members of the boy's basketball team.
"I missed six days of school because of the [flu]. I had a fever, cough, sore throat, stuffy nose, and headaches," Richman said.
Senior Sorcha Ashe experienced similar symptoms, including a "high fever, coughing, dizziness, lethargy, runny nose, bad migraine, phlegm, and chills."
"I missed four days of school because of the flu, though I was sick for about a week," Ashe said.
Sophomore Griffin Thissen, who also contracted the flu.
"I didn't get my flu shot. While my family was getting their flu shots I was busy and just never got around to doing it after," Thissen said.
Discussions around the spread of the flu this year stem revolve around speculations of the effectiveness of this year's flu vaccination.
The interim estimates from the Morbidity and Mortality Weekly Report published on February 16th report that "the overall estimated effectiveness of the 2017–18 seasonal influenza vaccine for preventing medically attended, laboratory-confirmed influenza virus infection was 36 percent."
Leave a Comment
About the Contributors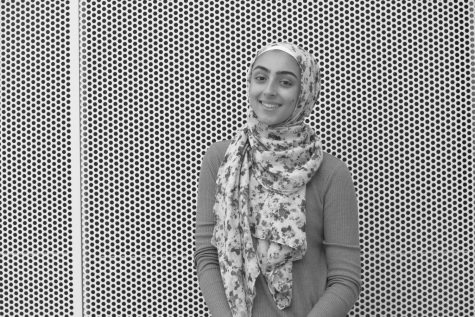 Iya Abdulkarim, Editor-in-Chief
Senior Iya Abdulkarim is a driven writer, photographer, designer, and The Rubicon's Editor-in-Chief. Over the past four years, an interest in storytelling...
Quinn Christensen, Print Editor-in-Chief
Quinn Christensen is the Editor-in-Chief of The Rubicon. It is her fourth year on staff. She values high school journalism because she believes it helps...