Comida Unida: SPA and Christel House México students work together on bilingual cookbook
Comida Unida, a bilingual cookbook initiated by two generations of teachers and created by SPA StartUp and Christel House México, was finally published after two years of hard work.
The connection between Mollie Ward, a history teacher at SPA, and her son Harry LaVercombe, an English teacher at Christel House México, initiated the project. Lavercombe had his students write a family recipe in English, and he wanted to collaborate with SPA on it. "I wanted to give my students a chance to use their English for a purpose, in this case fundraising on an international scale," he said.
The idea was brought to StartUp, CAS, and Latinos Unidos. Together, they had a fundraiser for the cookbook. "They wanted to do something more permanent," Ward said, "more than just… a collaboration or Xerox copies".
Comida Unida, is 54 pages long filled with 35 recipes from various students of both schools. A short anecdote accompanies each recipe to share personal stories inspired by each dish. Becca Richman, a junior at SPA, contributed her grandmother's brisket recipe, "which is a classic within our family for holidays and things like that," she said.
In the cookbook description, the group wrote: "Cooking isn't about what you're eating, or how fast you're eating, it's an expression of our love: to those we cook for, to the farm-fresh ingredients and those who harvested them, and to ourselves".
"Food is very important in Mexico and sharing recipes is a way of showing love, so my students were really proud to get to share their love with people all around the United States," LaVercombe said.
The cookbook is a community service project meant to raise money for Christel House México. The proceeds will fund recess and after-school equipment such as soccer balls and other sports equipment. Christel House México is a nonprofit school in Mexico focused on breaking the cycle of poverty, providing education, opportunity, and support for children and their families in great financial need.
"
It's been a really great project, bringing a lot of people together, and I have learned a lot and had a lot of fun producing the book.
— senior Henry Burkhardt
Co-president of StartUp, Henry Burkhardt said, "It's been a really great project, bringing a lot of people together, and I have learned a lot and had a lot of fun producing the book."
The cookbook has been in the making since the fall of 2019. "There were a lot of unforeseen challenges, and spell-checking every recipe definitely took time. It ended up being a lot more time-consuming than we thought," Burkhardt said. These challenges along with COVID disrupting the project has dragged out the timeline.
Currently, the cookbook can be purchased as an ebook for $20, but physical copies of the cookbook will hopefully be available by late October. The cookbook will mainly be sold to the SPA community, but StartUp is hoping to sell the cookbook outside of the SPA community as well.
Leave a Comment
About the Contributor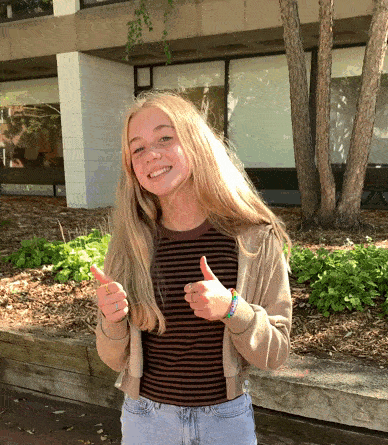 Helen Townley
Helen Townley (she/her) is in 9th grade and a new Staff Writer this year. She loves to run, nordic ski, and spend time outdoors.