View on Views
Drake dropped what would be the album of the year if he had not dropped basically the same album five years ago.
Drake dropped his much anticipated album, Views, on Apple Music on Apr. 29 on his Beats Radio show, OVO Sound. The album includes singles "Pop Style", "Hotline Bling", and "One Dance", as well as 17 other new tracks that throwback to the stuff that made Drake famous. However, therein lies the problem with Views. The album shows no progression in Drake's person, even though now instead of being an artist struggling to get recognized for his work, he has this generation at his fingertips. So, as opposed to doing what Beyoncé did with her album, Lemonade, and using her power over the generation to make a political statement, Drake went back to what got him here and did not change a thing.
There is not a track on the album that is worthy of pressing the "next" button. Additionally, each song is different and is very unique, as opposed to Fetty Wap's album Fetty Wap (basically every song was "1738, Ya, RGF the Squad" for almost two hours). Controlla is the most recognizable new song on the album, with a very interesting musical progression and lyrics that make any person with a heart want to hug someone and wish that they had a partner like Drake.
The title track, "Views," starts off with a sample from The Winans, "Question Is," progresses into Drake's simple rap style in a verse reminiscent of "Started from the Bottom." This song is the only one on the album that really shows how Drake has changed since he started his rap career, however, it is not very different from "Started from the Bottom."
Overall, the album is very good, each individual track is almost perfect and they work together nicely to create a story about loss and affection. However, in terms of looking at this album as a larger part of Drake's career, it is not his best project, because he is not doing anything different than what made him famous. There are not the same hyped bangers that are in If You're Reading This It's Too Late, the mixtape that he dropped last year, or the mixtape he dropped with Future this past winter, What a Time to be Alive.
The music is great and it is a very enjoyable listen, but it would have been nice to hear something new from one of the premier artists of the past five years. But hey, at least it's better than the flaming piece of garbage that Kanye dropped earlier this year.
Best Songs: With You, Fire & Desire, 9, Controlla
Least Good Songs: Pop Style, Still Here
Rating:
⭐⭐⭐⭐ ∙
4 out of 5 stars
About the Contributors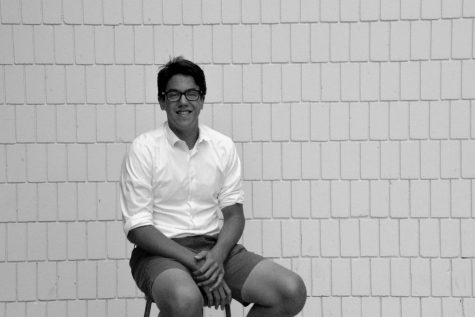 Breandan Gibbons, Rubicon TV: Executive Producer
Breandan Gibbons, the Executive Producer of The Rubicon TV, is an avid swimmer, sports fan, reader and writer. In addition to his love for swimming in...