[THE 5] Homicide, the Intelligence Committee, the Climate Strike, and Justin Trudeau's blackface
Hang on for a minute...we're trying to find some more stories you might like.
Local
St. Paul man, Rayvell Carter, was fatally shot outside of St. Albans Church of God on Wednesday evening. Carter's father and daughter were with him as he left the church after Bible Study. This shooting was the 20th homicide of the year in St. Paul. 
(Source: Star Tribune)
St. Paul Police officer Steven Mattson fatally shot Ronald Davis of Little Canada in Midway on Sunday evening. Davis was driving a car and rear-ended an officer's car. Davis brandished a knife and an argument ensued which ended the officer fatally shooting Davis. Mattson has been on administrative leave and the body cam footage is set to be released on Tuesday, September 25, after Davis's family has viewed it.
(Source: Pioneer Press) 
National
It has been recently revealed that a whistleblower who worked in intelligence filed a complaint about something said when President Trump was meeting with a foreign leader. Joseph Maguire, the Director of National Intelligence blocked the House Intelligence Committee's request to see the complaint. There are claims that the issue involved the Ukrainian government but no solid evidence has been released to prove this true. Maguire will testify before the House Intelligence Committee next week.
(Source: CNN)
Global
Youth and Adults alike skipped school and protested the climate crisis and political leaders' inaction on the issue. There were an estimated 4 million people protesting in thousands of cities worldwide.
(Source: New York Times)
Multiple photos have been revealed of Canadian Prime Minister Justin Trudeau wearing blackface and brownface. Trudeau issued an apology and said he doesn't remember how many times he has work blackface or brownface. Trudeau claims he still is a champion for social justice. This may be detrimental to Trudeau's run for re-election next month. 
(Source: CNN)
About the Contributors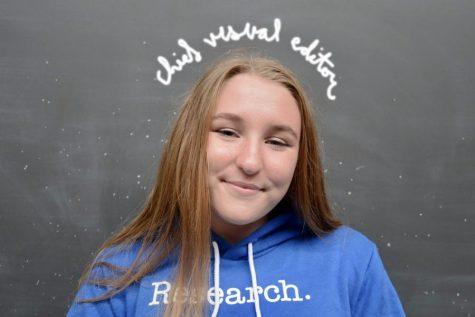 Evelyn Lillemoe, Chief Visual Editor
Evelyn is the Chief Visual Editor on The Rubicon. This is her third year on staff. Evelyn loves journalism because it gives her the chance to share absent...