Cheng resigns; English students learn from Glisczinski
Speculative Fiction sections welcomed a new face mid-January after Daniel Glisczinski stepped into the US English classroom. Former English teacher and debate coach Vincent Cheng resigned, the community learned in a message from Head of School Bryn Roberts Jan. 19, and Glisczinski joined the English department for the rest of the year.
Mid-year transitions can be hard for students to adjust to, both emotionally and academically. "I'm just sad," junior Maya Sachs said regarding Cheng's departure. "He was one of my favorite teachers."
Cheng originally came to SPA as a mid-year English replacement in spring semester of 2019. He had significant training in creative writing, which he brought to his classes.
Glisczinski formerly worked at the University of Duluth for 20 years teaching English. During his time there, he learned how to use analytical thinking to make decisions, a skill he now uses in the classroom. Glisczinski found his inspiration for teaching English prior to working at UMD during his time at the Gunflint Wilderness Camp, now known as the Birchwood wilderness camp, right after graduating from college.
"I was doing unique things in a purposeful environment, and I found I really liked this teaching and learning process," Gilsczinski said.
That school year, he flew to South America to teach English and found his passion. "It was really clear to me that is what I was going to do," he said.
Charlie Johnson, a senior both in Glisczinski's advisory and English class, said the transition in advisory was especially weird. "We were so used to having Mr. Cheng, but Daniel has been really nice, he cares a lot," he said. "It's been as good as it could have been."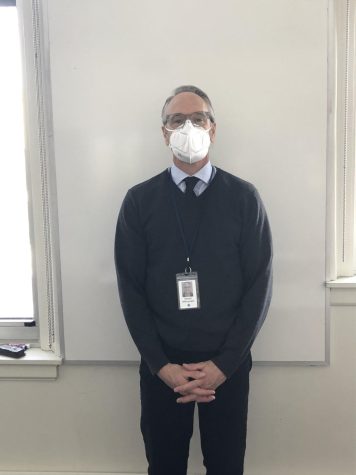 McKenna Shaw has stepped into the position of debate coach for the time being.
"I had an amazing experience in Mr. Cheng's debate room," Sachs said, who Cheng had coached for two years. "It was a really amazing environment to be in." Sachs said Cheng encouraged and believed in everyone, creating a class space where everyone could be themselves.
In terms of timing for a debate-related transition, Cheng's resignation was at the most convenient time given the circumstances because it occurred between the two seasons of debate. The transition between the fall debate semester and postseason debate, a time primarily for sections, state, and nationals, was the best possible time Cheng could have left, to make a mid-year transition as smooth as possible. "Only eight of us do postseason debate, so we haven't really had to transition yet," Sachs said.
As for Shaw, she declined to comment because the status of her exact role is still being determined, but she continues to be involved with the debate team.
"
We're a little uncertain about the future; I just hope we can keep the aspect of community."
— Maya Sachs
"We're a little uncertain about the future," Sachs said."I just hope we can keep the aspect of community."
The transition has also provided a substantial change for students in the Speculative Fiction elective.
Amara Torres, a senior in speculative fiction, said there have been substantial changes in the classroom since Cheng left. "It is a difficult transition for both the students and our new teacher," Torres said. "We are doing what we need to in order to move on." Two of the most substantial changes have been the comedic atmosphere in class and the teaching style. "When we were with Mr. Cheng, things seemed a lot more vibrant," she said. "Now things seem a lot more structured, for example, we just got Google Classroom like a week ago."
Though he is still adjusting, Glisczinski has enjoyed his time so far at SPA and felt the support of both the staff and student body. He says the students have supported him by creating a friendly environment where he can connect with them, and the staff have helped him adapt by offering kindness and helping him adjust to the daily routines of the upper school.
"What I have found is that students are admirably well-mannered," he said. "In class, students are consistently well-prepared. It's notable that students are coming to class ready to do thinking."
Glisczinski has also appreciated how reflective students are about their readings; reflection, for him, is an important piece of learning. As a teacher, Gilzczinki values asking real questions, studying relevant curriculum, and creativity which allows self-driven rigorousness, a philosophy he hopes to bring to SPA. "I want to teach in a way where real life and literature bump into each other," he said.
Glisczinski works hard to bring his unique style, putting hard work and effort into each lesson plan in order to make an impact on his students. While he is still adjusting, Gliscinzki is excited about what the rest of the semester will bring.
Leave a Comment
About the Contributor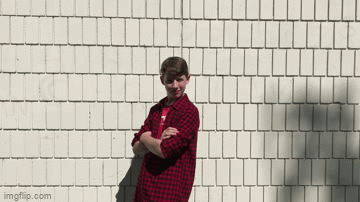 Josh Holloway, Ibid Yearbook
Josh Holloway (he/him/his) is an Ibid Editor. In his free time, Josh loves playing sports like hockey and lacrosse. Josh can be reached at [email protected]