Strong team community and a new coach is the recipe for cross country's success
Between a whole team's worth of PRs and a conference championship title, the cross-country team is running with a full head of steam this year. But what's the reason for this success? Runner Elliot Sjaastad and captain Ingrid Johnson both agree that the team' supportive atmosphere, combined with the addition of a new coach, is what has prompted the team's improvement.
The team's new coach is Sophie Schmitz, a former D1 runner at the University of Minnesota, and both Johnson and Sjaastad agree that she's brought a lot of new perspectives and motivation to the team. "She added this thing, and it's called a P.E. scale. I think it's for perceived effort," said Sjaastad, "it's like on a scale of 1 to 10 how hard the workout is. And I think it really helps because she says 'okay this workout will be a 7' so then you know how much effort you should be putting into it."
Schmitz has also added to the already strong team dynamic by upping their competitive spirit. "She's brought a lot of competitiveness, not like internal competitiveness, but external competitiveness, which makes everyone race better," said Johnson.

"
…it's a pretty hard sport, so it's nice to be around people who make you feel supported and coaches who make you feel supported."
— Ingrid Johnson
This increase in competitiveness is really the icing on the cake for the team, as they already have the strong foundation of a fun and supportive community. "Throughout the years we've developed a very good team culture on the cross country team," said Johnson, "it's a pretty hard sport, so it's nice to be around people who make you feel supported and coaches who make you feel supported."
The new coach has also helped in setting goals for the season, something that the team hadn't necessarily thought about, as they were still assessing their potential at the beginning of the season. "At the beginning of the season there weren't that many goals because we were trying to figure out where we were as a team, but slowly we've been adding goals and improving," said Sjaastad.
One of the team's biggest goals was to perform well at the conference meet, and it's safe to say that they knocked this one out of the park. Heading into the meet, they were ranked second behind Blake, but the team ultimately pulled through to beat Blake 50-49, earning them the title of conference champions.
But the girl's varsity team is hungry for more, and they have their eyes set on making it to state this year. Although this goal certainly seems to be within reach following their recent conference win, the girls will still have to put forth a lot of hard work in order to achieve this goal. "It's a very close draw for who will go to state," said Johnson.
While these goals are certainly helpful in giving the runners something to work towards, the most important thing about this team will always be the people. "I think a lot of people do cross country for the team," said Sjaastad, "it's [all about] the team, the motivation you get from it, [and] the friends you make."
Leave a Comment
About the Contributors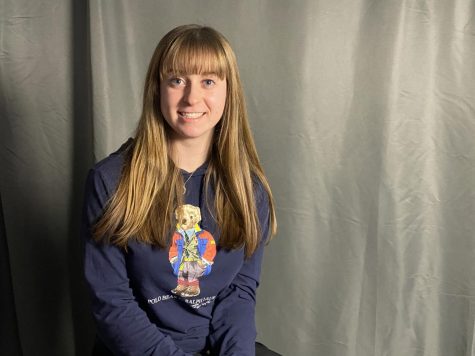 Alison Mitchell, Podcast Editor
Hi! I'm Alison Mitchell (she/her), and this is my second year on staff. I was previously a Staff Writer but am now the Podcast Editor for the Rubiconline....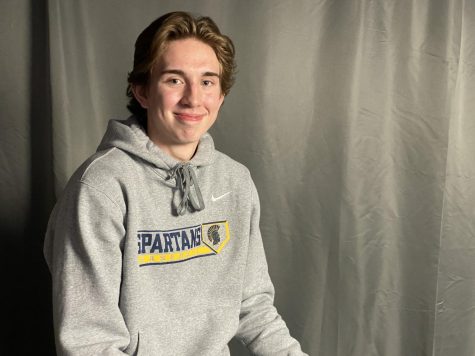 Nelson Wodarz, Sports Editor
I'm Nelson Wodarz, Sports Editor for RubicOnline. I worked as a Staff Writer last year. In my free time I enjoy playing hockey and baseball, watching sports,...