Pops Concert Preview: Summit Singers and Academy Chorale pull music from movies, TV, and recent hits
"At first [solos] can be intimidating, especially if you have stage fright like I do, but all in all it's really fun to be able to step out of the group and have your own moment," sophomore Emilee Skadron said. In this year's Pops concert, she will sing solo in an a capella rendition of "Bella's Finals" from the movie Pitch Perfect. Upper School choir director Anne Klus describes the piece as a challenging one with "lots of great, tight, harmonies."
The choirs are working hard, with limited time, to rehearse as the concert draws near.
"We don't have much time for rehearsal since it's in the morning before school, so Ms. Klus just does her best to get in as much as she can. Then as we get closer to the concert, we focus a lot on the songs that have solos," Skadron said.
Klus praised the singers' ability to be adaptable with their time, but there is another aspect of their work that she is grateful for.
"The students also did a great job of giving me suggestions to consider for Pops. They have good taste," she said. Besides "Bella's Finals," Klus looks forward to "Under Pressure," "a very intricate version of the original Queen version which was featured in the NBC television series The Sing-Off," and an adaptation of "Royals" by Lourdes, which will be performed by the Summit Singers Chamber.
Watch the Academy Chorale rehearse "Winter Song" here
Leave a Comment
About the Contributor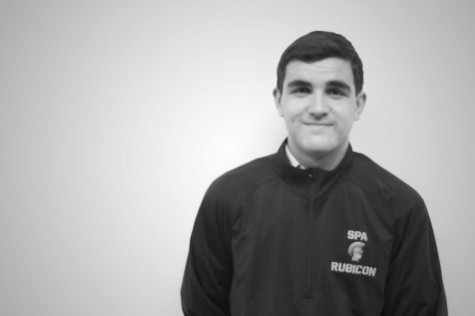 Thomas Toghramadjian, Columns Editor
Thomas Toghramadjian is a senior at St. Paul Academy and Summit School. He is currently in his fourth year on The Rubicon's staff, in the position of Columns...