Passionate alumni/ae showcase work in art exhibit
The 2021 Alumni/ae Art Show, which is running from Sep. 10 through Oct. 29, and features four artists: Angela Carr' '66, Ben Freyinger '96, Katherine Parfet '66, and Valerie Sands '81.
Angela Carr
Painting is my passion. It makes me feel connected to something much larger than myself. My life's experiences and perceptions provide the prescription for the lens through which I view the world. What I create is a visual commentary unique to me. Painting is my VOICE. I invite you into my world of art and ask that you use my work as a jumping off point for your own self-realization and creative expression in whatever media or field you have chosen for yourself.
When I paint an abstract portrait, I weave both physical and non-physical into an intricate and colorful blend of color, line, shape, and space to reveal the subtle nuances that give each of us our individuality and distinctiveness. I enjoy sharing visually the intimate rapport between my subject and myself.
When I work totally in the Abstract I emote in large bursts of color and sweeping strokes. There is a feeling of freedom and abandon that envelops me as I make the canvas my own by orchestrating a symphony of movement, color, line, and space. I am in command of my passion until my very last stroke and then I nearly collapse from the exhaustion of the momentum of the process. Abstract Expressionism is by far my favorite venue for self-expression, communication, and interpreting the world around me.
Angela earned her Bachelor of Arts Degree in Studio Arts/English and her Post-Baccalaureate Degree in Art Education from the University of Minnesota.
Katherine Parfet
The acrylic paintings in this show are based on memories I have of growing up in the Midwest, landscapes that represent the farm fields and lakes of the north. What started out as an exercise in loosening up my work turned into a three year project exploring different ways of interpreting the landscape form. My process involved working on three or four paintings at a time, moving quickly from one canvas to the next, purposely leaving out detail in a quest for simplicity.
Working in a series takes you on a journey. The repetition creates a familiarity with the subject, a confidence that then allows you to try different techniques and color combinations that can lead to something fresh, loose and spontaneous.
What keeps me motivated and interested in painting is the idea that when I paint I am creating something that is my own vision. As an artist no one can tell you what to do. I make every decision. Each painting is a puzzle to solve, hard work at times, but totally fulfilling. If it all comes together quickly and effortlessly then that is a gift.
Valerie Sands
My first paying job in this area was as a graphics specialist for a financial investment firm in the late 80s. This was at the dawn of the technological/informational revolution that's been happening since then. I was given cutting edge computer equipment and software. Long before the digital camera became a staple, I had an electronic box connected to my computer with an actual 35mm camera attached to it that took pictures of my computer screen. Film would be removed from the camera and developed at a film processing company, delivered the next day. I had to create physical slides from PowerPoint for the portfolio managers. My rolls of film only came in 36 exposure. I would get slide requests that were needed the next day. These requests would not use the entire roll of film so created gradients and exposed them on the end of the film rolls. I cut off the sprockets and taped them down on a glass plate (covering the entire area) to resemble a stained glass window. Then I placed another piece of glass over it and taped them together.
My fascination with calendars began early in my life. As I started my graphic design career in 1989, I couldn't believe I had software that allowed me to scan and edit photos or create my own art. I was having so much fun with this new technology that I decided to create a calendar with my electronic creations then print. I have created many calendars over the years. The last calendar I created is a perpetual calendar and will last forever! This calendar is printed on high quality paper, then coated with clear contact paper. The month titles are hand cut.
I wanted to do another tree project. On a walk through my Lakeview East neighborhood in Chicago- a very highly densely populated area- I noticed some tress had been unusually shaped by the lumberjacks who work for the power company. I had to capture them. The four Surf Trees lived across from my place on Surf Street. They were most peculiar and mishapen. Once I put them together, I couldn't get over how the top tree looked like it was actually surfing.
Ben Freyinger
Established in 2004, The Los Angeles Design Group (The LADG) is led by principals Claus Benjamin Freyinger and Andrew Holder, with offices in Venice, CA and Cambridge, MA. The founders see their work as contributing to a longer history of ideas, and draw on this history to craft unexpected solutions to conventional problems in architecture and design. The firm works at all scales, with completed projects in Calfornia, Colorado, Hawaii, Minnesota, New York, Oregon, and the United Kingdom. Recent work includes a free-standing indoor-outdoor restaurant in Southern California and the installation of a contemporary picturesque garden in Loeb Library at the Harvard Graduate School of Design. The firm has received numerous professional honors and recognitions, including 2017 and 2018 Progressive Architecture Awards, the 2014 League Prize from the Architectural League of New York, and multiple citations from the Los Angeles Chapter of the AIA.
Claus Benjamin Freyinger is co-Principal and co-founder of the LADG. Benjamin is a Guest Lecturer at the University of California Los Angles, Department of Architecture and Urban Design. His design interests include the repurposing of architectural history for contemporary audience, and building relationships between architecture and fine art practice. Prior to co-founding The LADG Benjamin held positions at Mones and Partner, Architects in Munich, Germany, and Kohn Pedersen Fox Architects and Planners in New York. He holds a B.A. in Art History from Boston College with a Monir in Fine Arts from the Ludwig Maximilian's University in Munich, Germany. Benjamin received his M.Arch from UCLA in 2005. Prior to working in the field of architecture he gained fine art curatorial experience working for the Peggy Guggenheim Collection in Venice, Italy.
In 2015 the LADG designed a compound of small buildings for two artists in the Los Angeles neighborhood of Mount Washington. This would become the first in a set of five houses, all commissioned for similar purposes under similar development circumstances, by clients who, despite their uniqueness, shared certain traits. Each of the five houses was designed for just one family. These families were all relatively young or perhaps mid-career. They had various definitions of the word family, but all of them looked at the project of designing their home to render that definition in solid form. Coming of age in an era that glorified dense urban living and the myth of the creative class, these families nonetheless wanted something more like the suburban ideal of previous generations- a singular patch to call their own. Although not poor, each had a strict budget. They were therefore limited to building in specific parts of the City on particular kinds of land: older neighborhoods platted out in the subdivision boom of the early 1900s, distant from downtown, filled with irregular and substandard parcels on steep or strangely shaped lots. Usually these parcels already had small houses. They all required a radical re-working of an existing house or a tear-down, although the demolition was in each case constrains by the City's complex rules that encourage new houses to follow the rough contours of the building that existed before.
Leave a Comment
About the Contributors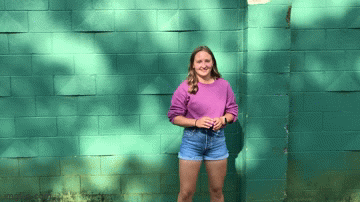 Elizabeth Trevathan, co-Director of RubicOnline
Elizabeth Trevathan is a co-Director of RubicOnline. Over the summer she played a tennis tournament to raise money for rare cancer research at Childrens'...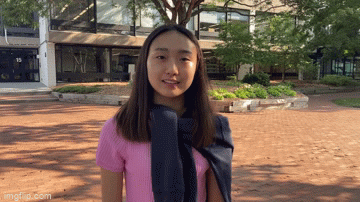 Elle Chen, co-Director of RubicOnline
Elle Chen (she/her) is a co-Director of RubicOnline. This is her fourth year on staff. Over the summer, Elle interned at NSPA to help plan journalism conventions,...