Nordic skiers reflect on previous races before state
The Minnesota Nordic Skiing State Championships is perhaps the most competitive display of the sport on the high school level for an individual state. The 2010 iteration of the race is just one example of this, with the girls' race that featured two future Olympians, Jesse Diggins from Afton, and Annie Hart '10 from St. Paul Academy.
The 2018 championship should be no different with two SPA skiers, junior Peter Moore and senior Val Hart, who qualified last week at the section race at Theodore Wirth Regional Park, in a highly competitive state field. Moore is looking to accomplish his season-long goal of reaching the podium, while Hart is simply "hoping to not throw up."
"I have raced in this meet four other times," Hart said, "But I have not been sick in the week leading up those races." Hart, who has been getting over a virus contracted the day after sections, last week, will be looking to improve on her previous best race times.
Moore, after struggling last year due to a broken pole is hoping to take home the state championship. After crushing the field by well over a minute and beating all of the fans to the finish line at the section race, Moore is a pre-race favorite to win.
"At the beginning of the year my goal was to be on the podium, but after the way I have skied this year, I don't think winning is out of the question," Moore said.
As the fourth-ranked skier in the State according to Skinnyski.com. winning is certainly not impossible.
Moore will start the first part of the pursuit race, the Freestyle leg, just after 11:15 p.m. on Thursday, February 15, at Giant's Ridge Golf Course in Biwabik, Minnesota.
Hart will get underway on the same course just after 10:00 a.m. on Thursday as well.
About the Contributors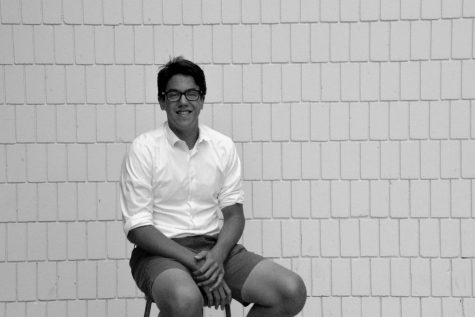 Breandan Gibbons, Rubicon TV: Executive Producer
Breandan Gibbons, the Executive Producer of The Rubicon TV, is an avid swimmer, sports fan, reader and writer. In addition to his love for swimming in...