Moser talks about the differences between AAU and SPA basketball
Bounce, bounce, swish. The net doesn't move as the ball falls through the basket onto the gym floor. Sophomore Madelyn Moser has played basketball since she was five years old. Growing up, she was surrounded by basketball players, with both her mother and father having played in high school. By the time she could play for teams in the Amateur Athletic Union (AAU), her dad decided to join her team as the head coach.
Moser went to Holy Spirit for elementary school and played for her fifth-grade team. After she switched schools she played for Saint Paul Academy and for an AAU team. She ended up switching AAU teams almost every year due to a need for stronger competition and mentoring, but she has enjoyed her experience. Moser said, "Everyone you're playing with is playing as much as you, the competition is way tougher since you are playing against better players who have played together for years." AAU basketball has allowed her to work on her individual position, shooting guard. Moser uses her training from club basketball to develop skills that will help her in the school season.
Moser started playing for SPA in sixth grade and placed third in the state in her seventh-grade year. As she got into high school, she tried out for and played on the girls varsity basketball team. Moser brings the game to another level by using her vertical to block shots, her ball-handling skills to push the ball up the court, and her shooting skills to drain shots. Playing for the school offers Moser a chance to bond with people in different grades. She said, "I like the social connections I have gotten from basketball over the years, some of my best friends are who I played basketball with and went to the state tournament with." While she prefers playing for AAU due to the higher ability of the players, she enjoys being able to work on different skills for the school team. During the winter season, Moser plays post due to girls' basketball lacking height; at 5'8", she stands as one of the tallest players on the team.
Unfortunately, Moser was injured this year in the fourth game of the school season. She ended up having her nose broken, her jaw dislocated, and a mild to moderate concussion so she was out for almost the entire season afterward. She still stayed involved and got to cheer from the bench, but it wasn't the same. Moser got to return for one regular season game and two playoff games, but it was difficult to get into the swing of things after being injured for so long. She said, "It felt good to be back but it was hard to get myself back into it mentally, I missed so much of the season so I was a little lost not being able to run the plays with my team." She instead looks forward to her AAU season which starts mid-March and will continue until late July.
"
I like the social connections I have gotten from basketball over the years, some of my best friends are who I played basketball with and went to the state tournament with."
Along with her personal career in basketball, Moser is an avid basketball fan. While she supports the Lynx, Timberwolves, and Gophers like many other Minnesotans her favorite team to watch is Iowa State, specifically Caitlyn Clark. Clark is the starting guard for the Iowa Hawkeyes, the top recruit of her class, and named McDonald's All-American. When she watches Iowa Moser envies Clark's confidence on the court and her tenacity, good defense, and great shooting. Having role models for her to look up to encourages her to improve herself. Though only a sophomore Moser plans to play college ball. She said, "It doesn't matter what level I'm playing at. DII, DIII, I just want to continue playing in college."
Moser still has two more years of playing for the high school team and AAU summer teams and with her skill set and drive she is bound to be successful. Her passion for basketball has her playing for 10 years and, despite the time frame, she still consistently pushes herself to better her game.

The headline on this story was updated on Mar. 12
Leave a Comment
About the Contributors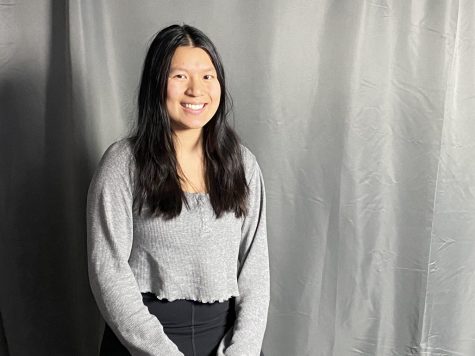 Ivy Raya, Creative Design Webmaster
My name is Ivy Raya. I am currently the Creative Design Webmaster and have been on the Rubicon Online for four years. Previously I was a staff writer,...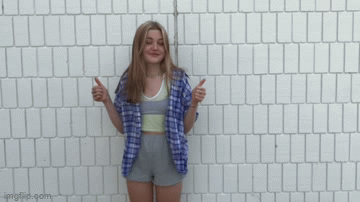 Freya Brokken, Ibid Yearbook
Freya Brokken (she/her) is an Ibid Editor. She plays volleyball and golf and loves painting, going on long drives, and being outside. She also is an avid...