Girls basketball dominates Nova 49-25
Girls varsity basketball ups their stats with a 49-25 win over Nova Academy.
After their last game on the 13th which ended in a frustrating 21-65 loss against Mounds Park Academy, the Varsity girls' basketball team faced off against Nova Academy's Knights, ready to get a win.
When the Spartans got the first bucket a few minutes after winning tipoff, the show started. They maintained their lead well into the first half, and with only 18 minutes to play per half, every single one counts.
Rebound after rebound, shot after shot, the Spartans were on fire. After gaining their substantial first half lead, all five of the starters were subbed out, and the second line was ready to play. Consisting of mostly underclassmen, the second set of players was eager to prove their grit on the court, and that they did, both on offense and defense. An impressive shot block by freshman Devyani Nelson got the entire Spartan bench on their feet, and along with the players, loud cheers from the viewing section brought the hype.
Consisting mostly of parents, the viewers of Wednesday night's game led cheers, shouted supportively at the players, and were a constant stream of clapping.
All the Spartans had two key elements to their on-court dominance: aggressive defense, and bold offense. Because of these two elements, the Spartans' lead heavily increased with three 3-pointers in a row, two from senior Catherine Hooley and one from junior Naomi Kempcke.
Defensively, the Spartans held their territory. A full court press and double teaming assisted the team, assisting them in finishing the first half with a large 26-9 lead.
In the second half, their defense stayed strong as ever. Even with hardly any fouls, the Spartans were able to get multiple breakways down to the net.
Running plays which were called out by head coach Willie Taylor, the Spartans consistently skirted around the Knights' defense.
In the final few minutes of the game, smiles were spread across the Spartan's bench. When the clock ran out, the players erupted with cheer, thankful and happy for their 45-29 win.
After their win on Wednesday, the girls' basketball team will make a reapperance in an away game against Breck at 7pm tonight, Friday the 20th.
Leave a Comment
About the Contributor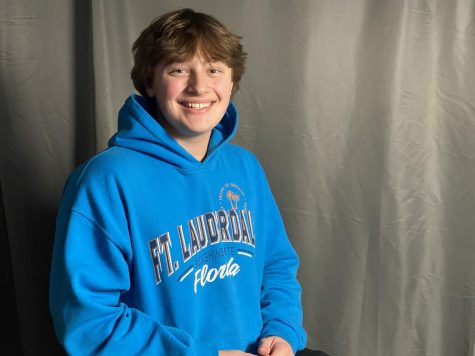 Marius Elias Morse, Photojournalist
Hey! My name is Marius Elias Morse (he/him). This is my second year on staff. Currently, I am the photojournalist for RubicOnline, and last year I worked...